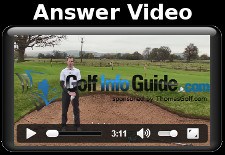 You're Correct!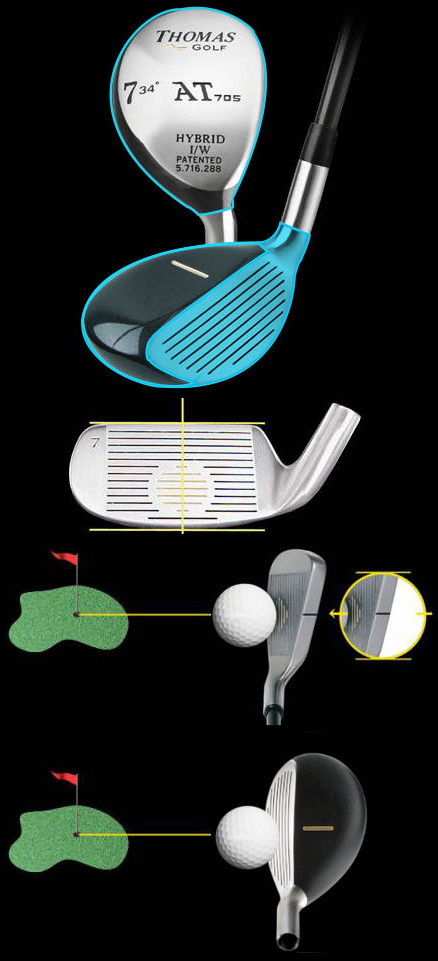 Hybrids were initially introduced to golf as game improvement clubs to help those who missed the fairways, get out of the rough and advance the ball further to the green. As their popularity has increased, they are now being used off fairways and tees and have lofts from 16 degrees to 28 degrees.
---
Some manufacturers have taken it further still and introduced hybrid irons whereby the clubs starts at a 3 iron and goes all the way through to sand wedges. The club heads are much bigger than standard iron sets which can give players more confidence to strike the shot correctly and consistently.
Golfers in their golden years may benefit from these clubs as their club head speed starts to decrease with age, the head size and the lightness of the graphite shafts will contribute to faster ball speeds and more distance.
Players who are striking the ball poorly and need more bounce into the back of the ball, particularly those who catch the ground first, will benefit from a club which hits the ground and will bounce towards the ball and advance the bad shots further.
The set up with these clubs is still very important as it must replicate what you would normally do with an iron. For an 8 iron equivalent in a hybrid, the ball should still be positioned centrally with a shoulder width stance because the club length is the same as an 8 iron, as is the loft. The head shape is just different to allow for better strikes and longer shots.
Sorry Try Again! - See Explanation Below
Hybrids will not go too far. The player needs to decide on the correct make up of their set to ensure the clubs are gapped evenly. The hybrids can help with distance if the player struggles in this department.

Sorry Try Again! - See Explanation Below
Many golfers see using hybrids instead of irons as a defeat. However, the best players in the world use them as they help their games and they practise and play to the highest level every day. Amateur players should embrace the evolution of the game and seek help where necessary.
Sorry Try Again! - See Explanation Below
It can be true that on some level the hybrid can sacrifice accuracy due to the graphite shafts torque and flexibility, but this makes custom fitting a vital aspect of your club choice to make sure the club is made to fit you and these inconsistencies do not occur.