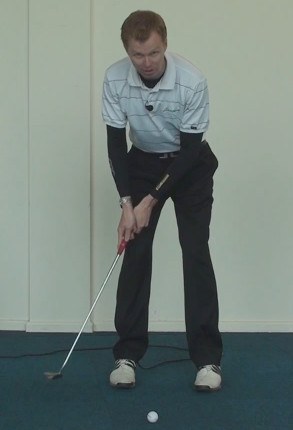 In almost every round, you'll face a shot from near the green that simply stumps you. Running through the options – low chip, lofted pitch — you can't decide how to play it.
---
Next time, consider the putter. For starters, this all but eliminates the chance you'll hit the ball fat or thin – guaranteeing your next shot will be an actual putt. But using the putter from off the green is more than a defensive play. It can save you strokes in many situations, like these:
Tight lie from fringe or fairway cut: Rather than trying to nip the ball off short turf with an iron, simply use your normal putting stroke and run the ball toward the hole.
Light rough close to the green: If the ball is sitting well and the grass isn't too thick, pop it with the putter. You won't have to worry about landing the ball on a specific spot or how much it will spin.
Greenside hollow: Many courses feature close-cropped collection areas below the surface of the green. From here, judging how far a chip or pitch will carry or roll can be tough, and uncertainty leads to poor swings. The putter is often a better bet.