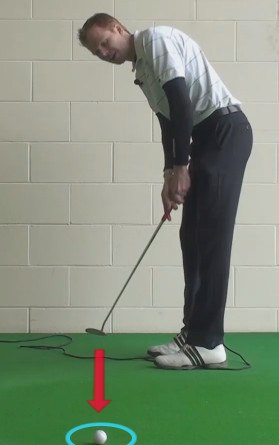 Make the Come back Putt
---
Many times during a round of golf, you will be in a position to have to make a comeback putt. Making these putts will help the mental side of your golf game and help lower your scores. Below is information to help in making sure that you get yourself in a good position to make the comeback putt.
Even before you stroke the initial putt on the green, make sure you make several observations about what lays in front of you. Does the green slope back to front (as many do)? Is the green slow or fast? Where would a good "leave" putt be? Good putting is a lot about observation and using it to your advantage.
If you are closer to the hole than your playing partners, you will have the chance to see how the ball is rolling. You'll especially want to pay close attention as the ball nears the hole and if your partner is putting in your line. Standing above or below your players, line is the best. For etiquette's sake, make sure you are not in their peripheral view.
After you've stroked your initial putt, and it goes past the hole, make sure you keep observing. This is crucial. You want to see how the putt is reacting as it passes the hole.
If you have a tester left, don't get too upset. Stay confident and upbeat. Think that you will make it.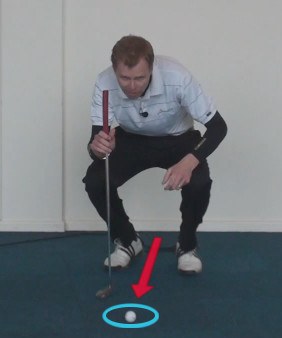 With the knowledge of how the putt broke past the hole and – perhaps – how others broke around the hole, get a good look from behind the line and around it. Take your time. Rushing oftentimes produces careless results.
Today, many professional golfers mark their balls with a straight line. You may use this to your advantage too. As you are setting your ball back into play on the putting green, line up the ball with the marking facing your target. Many times, the line of the putt changes as you get over the ball, so you'll need to trust your mark.
Focus on the line of your putt. Take out as much of the break as you feel comfortable with doing by hitting the ball firmer. Many players fail to hit the ball and leave it short.
As you set-up over the ball, maintain your confidence and be sure of the line you want to putt the ball over. If you aren't sure, back away and setup again. The more confident you are over the ball, the better your chances of making it.
Take the putter back and through using your shoulders and watch as your come backer drops!
Thomas Golf Putters
Traditional, Mid-Length/Belly & Long Putters