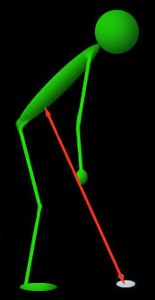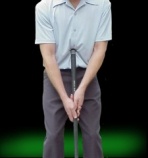 If you followed professional golf in 2011, you know that belly and long putters were all the rage. PGA Tour rookie Keegan Bradley became the first player to win a major (PGA Championship) with a longer-than-standard putter, while Adam Scott and Webb Simpson enjoyed great success as well. Even Phil Mickelson hopped on the belly putter bandwagon.
---
The pros notwithstanding, maybe you're not sure you want to head down the belly/long putter road just yet. Perhaps going halfway – using one putter for practice, another for on-course play – could benefit your game?
In the case of the long putter, also called a "broomstick," it may not be wise. At 50 inches or more, the long putter requires a completely different technique than a conventional flat stick.
On the other hand, practicing with a belly putter just might make you more effective with a standard model. At 39-43 inches, the belly putter is designed for anchoring to the golfer's midsection, which makes it nearly impossible for the left wrist to break down during the stroke. That's an important key regardless of your putting style.
Practicing with a belly putter may help ingrain the feeling of a solid left wrist, which should carry over when you switch back to a conventional model. Try it to groove a repeating, pendulum-like stroke.