Hitting a golf shot, especially a short pitch shot, off a tight lie is arguably one of the most uncomfortable shots for a recreational golfer to hit. Our golf ball can find any type of lie, and we need to be prepared to hit from any situation on the golf course. Tight lies can also be referred to as "hard pan" and in some cases a fairway can be firm and cut short creating a very tight lie. Whether you're in the fairway or rough, your ball can find these types of lies at any time.
The most common area we find tight lies is around the green, especially in collection areas or close to the lips of bunkers. High traffic areas close to cart paths and green exit/entrances can have very compact ground. In competition these areas close to paths may be marked as Ground Under Repair, but if it's not, we play it as it lies. Determining the proper wedge and technique is imperative to high success rates with these particular lies. Many recreational golfers have just one or two wedges or use a similar technique as a regular pitch shot. Knowing how to play from these lies and what club to use, will help you get the ball on the green and close to the hole.
Please follow these tips to help the next time you find yourself on a tight lie.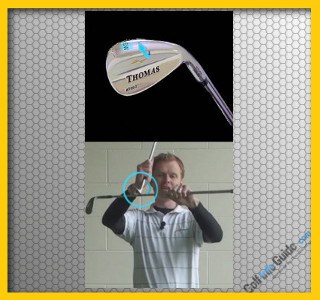 ---
The bounce of a wedge is largely ignored by most recreational golfers with many not knowing how it benefits or hinders their game. When purchasing wedges it's important to understand how the loft and bounce can help your game. Generally speaking, many golfers just purchase a sand wedge and lob wedge. The sand wedge is 56 degrees of loft with 12 degrees of bounce while the lob wedge is usually 60 degrees of loft with 8 degrees of bounce. Both clubs are designed to have the sole of the club (the bounce) make contact with the ground first i.e. bunker shot or thicker rough. When hitting off a tight lie, hitting the ground first is deadly. Many times in the rough our ball sits off the ground and up in the grass. With a tight lie the ball sits directly on the firm ground. If we use a club with high bounce, it's very possible the club will hit the ground first and "bounce" up. The club, in all likelihood, will make contact in the middle of the ball creating a skull or even a heavy shot. Manufacturers offer many different combinations of loft and bounce with their wedges. When selecting your next wedges make sure to choose one with a lower bounce to help you clip the ball off tight lies.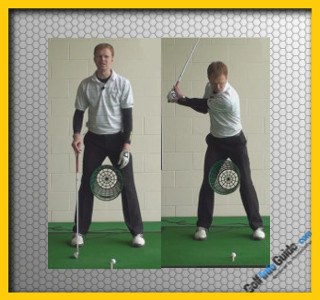 ---
When we find ourselves on a tight lie, a major flaw is that the lower body gets loose with lots of movement. When our lower body is over active in short shots it can create early extension of the spine angle and cause heavy or thin shots. When on tight lies it's important to understand that keeping the lower body stable and quiet will help in making proper contact with the ball. The idea on a tight lie is to slide the leading edge of the club under the ball and this is nearly impossible to achieve when our lower body has lots of movement. The next time your ball comes to rest on a tight lie, remember to keep your lower body stable and be confident with your swing.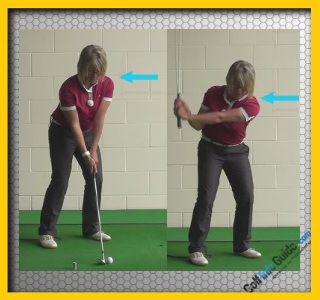 ---
"Keep your chin up" is not just an old saying to keep yourself in good spirits, but also applies to hitting off tight lies. As noted, when the lower body gets over active with short shots it can cause your upper body to dip. In order to get the leading edge of your club to slide under the ball, we need to make sure the distance from chin to ball remains very similar throughout the swing. By having the thought of keeping your chin up or the image of someone holding a club under your chin during your swing can dramatically help. If you can keep a similar distance between your chin and the ball from start to impact you will have a much greater chance of sliding the club under the ball and hitting the shot close to the hole.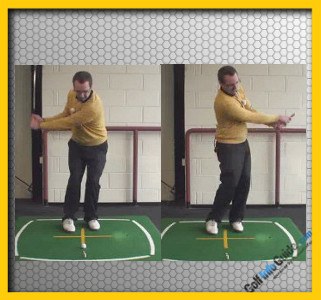 ---
Like most things in golf, you only become confident with practice. If you have a decent short game facility at your home club, it's worth taking an hour each practice session and find a spot that has a tight lie or a closely mown area. Recreating game situations is the best way to practice and many people never take the time to work on something they would encounter during a game. Some days it's likely you'll deal with a tight lie more often than a perfect fairway lie.