---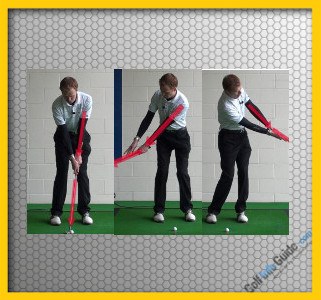 1. Control the Lead Arm For Crisp Golf Chips Video
If you want to improve your chipping game one of the biggest things that you need to be working on is your front arm, so for the right handed golfer we are talking about the left arm being the lead arm and the position of the lead arm throughout your chipping game will make a massive difference on the quality of strike that you get on the golf ball.
---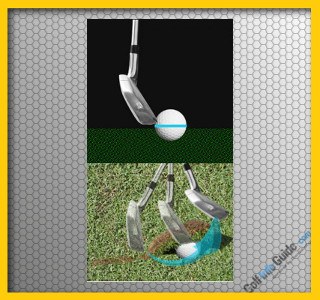 A fault that can cause fat shots and thin shots is the overuse of the right hand. If a golfer is using their right hand too much, the right hand overtakes the left causing miss hits.
---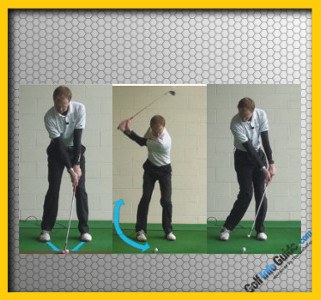 3. Play Chips Like Miniature Iron Shots Video
When you set up to the golf ball when you're chipping, your feet should be closer together. Your left arm and shaft make a straight line and the club comes back gently and descends down into the golf ball. And that's exactly the same approach that we would have when we're hitting a full iron shot but just on a much bigger scale.
---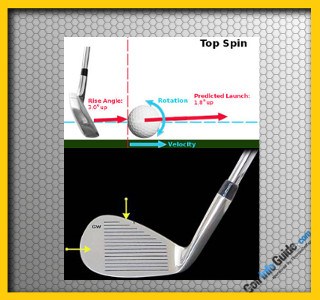 4. Use Gap Wedge to Hit Long Chips with Topspin Video
If you've got a flag that is deep on the green and also a tier and you think, "I'm going to run it up that tier and roll it up" by releasing the club head from the back of you stance and turning the hands over, the ball comes out with much less backspin to land on the green and release up.
---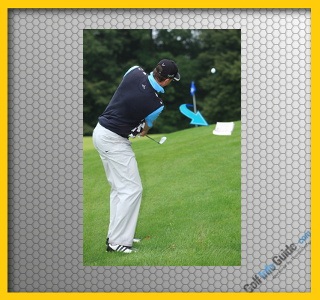 If you can chip the ball well you will be saving par, or saving bogey when you've missed the green.