Who Is He?
---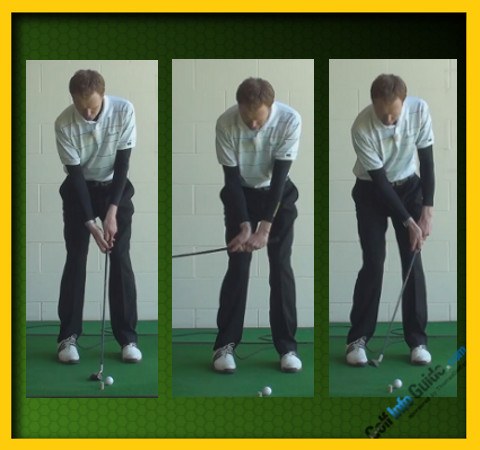 Undoubtedly Hamilton's most famous victory came at the 2004 Open Championship when he beat Ernie Els in a play off at Troon. Possibly even more famous than the win itself was the manner in which Hamilton played. He hit a number of very distinctive low running shots using his hybrid club to chip the ball from anywhere between one yard and 40 yards away from the green. This rarely seen and relatively unglamorous shot proved incredibly effective on the fast dry fairways and greens of the Scottish links.
What He Does
---
Hamilton's golf swing could be described as matching his personality and his demeanour, nothing spectacular, nothing overly exciting, but steady and solid.
He consistently shapes the ball from left to right, a ball flight that fades and sometimes it borders onto a slice. He likes to work on the principle that the ball will never miss to the left, therefore, if he encounters a hole with trouble on the left hand side, he is confident enough to aim towards the trouble and then let the ball fade back to the centre of the fairway and the safe landing area.
Hamilton's swing is steeper than most that you will see on the tour. The club starts it's way back woutside the line and is picked up aggressively by the hands. This results in a slightly steeper than normal downswing move which will encourage the club to attack the ball on an out to in swing path. As long as Hamilton does not shut the face down too much the face will remain open to the path and the ball will move left to right in the air. Hamilton is not the longest hitter but is relatively accurate and consistent with this shape.
What Can You Learn?
---
Hamilton shows that as long as your ball flight is consistently straight enough, and you have the confidence to be able to play the same ball flight even under the utmost of pressures, a fade is often going to be good enough.
You can also learn that you should adapt your club selection and your shot's choice depending on the weather and the golf course conditions. Hamilton's ability to play the low running hybrid chip shot was crucial to him claiming the only major victory in his career.
What Should You Avoid?
---
Hamilton takes the golf club away on an outside path, which in turn encourages his downswing to be on a similar outside path. If you struggle with a fade or slice, ensure that your backswing is on the plane and path and this should in turn produce the most accurate results.