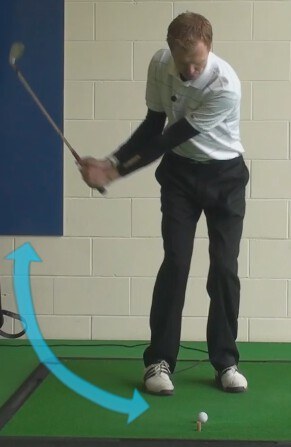 In our quest to knock every short shot close, we often fail to recognize when the course has our number.
---
---
For example, let's say you've got a pitch shot over a bunker to a pin that's cut 15 feet from the green's edge. Hitting it tight requires a high shot that lands dangerously near the bunker, with the obvious risk of leaving it short and in the sand.
In these situations, there's usually plenty of green behind the hole. Rather than bringing a big number into play with a daring shot, the prudent strategy is to simply get the ball on the green, hope to hole a long putt, and walk away with no worse than bogey. In other words, take your medicine, much as you would if stuck in the trees with no way to advance the ball toward the green.
When faced with such a shot, try to land the ball right at the hole, if not slightly past it. If you get good height on your pitch, it should stop relatively quickly.
You'll sometimes find a nearby "backstop" – a tier or ridge that will prevent a long shot from rolling too far, and may even send it back toward the cup. What's more, such a slope may allow you to play a shot that flies lower, easing the degree of difficulty. Always look for opportunities to use the green's slope to your advantage.