Part of golf's broad appeal is that every course is different.
---
---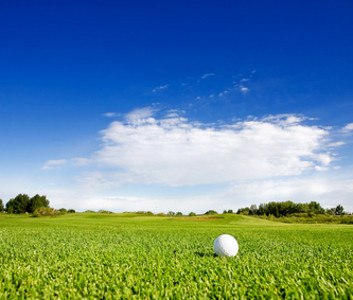 Some are flat, others hilly. Some are tree-lined, others open to the elements. Some feature dozens of hazards, others very few. And that's just the tip off the iceberg.
From a design standpoint, courses built prior to World War II tend to play quite differently from those built in the post-war era. Technology explains some of the disparity, since early architects used rudimentary methods for moving and shaping land while modern designers have bulldozers and all manner of machinery at their disposal. Golf equipment advances and stylistic trends played a role, too.
What do these differences mean to the golfer? Potentially, quite a bit. Let's dive into some of the things you'll encounter on an older course that you're less likely to see on a newer one, and how to adjust your game accordingly.
Older courses follow the lay of the land
---
---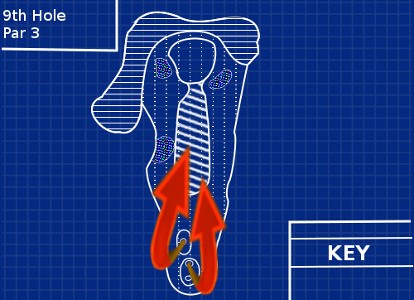 Without heavy equipment to move mountains of earth, the architects of old placed holes where they fit most naturally; this was also necessary to optimize drainage. Doglegs often, though not always, bend in the same direction as slopes. The same goes for greens, which usually tilt toward water or away from high points.
Needed adjustments: Survey the course before and during your round, identifying any major topographical features nearby that could influence the ball's bounce and roll. Think of the direction water would naturally run across the property. For example, if there's an adjacent mountain, putts may tend to break away from it. On the other hand, they might turn toward a nearby lake or river.
Always look for the high side of a slope when hitting tee shots and approaches. A shot played high on a bank will bounce toward safety and boost distance, while a ball landing too low on the slope may kick into trouble.
Greens are open in front and tilt from the back
---
---
Many early designers were either born in Scotland (Donald Ross, Tom Bendelow, James Foulis) or deeply influenced by links golf, a game played as much on the ground as through the air. These men built greens to be accessible with bump-and-run shots by placing bunkers and rough to the sides and leaving the front open. Older greens typically tilt from back to front as well, and often drop off steeply to the back.
Needed adjustments: American golfers in particular tend to play approach shots to carry all the way to the flag. On courses built during the so-called "Golden Era" of architecture (approximately 1910-1937), this may not be your best bet. After determining your yardage to the hole, size up the area short of the green. If there are no hazards and the ground is relatively firm, a run-up shot may offer a better chance to get it close.
Also, note that shots over the green may be severely punished, and that putts from the back (high side) of the green toward the front could be extremely fast. Keeping the ball below the hole on approaches and chips is critical.
Fairway bunkers are more intrusive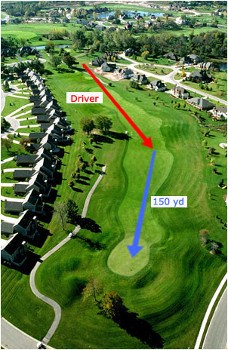 ---
---
From the 1950s on, designers usually placed fairway bunkers to the sides of fairways to catch errant drives. Earlier architects, again taking their cue from the British Isles, were more inclined to position these traps at various angles. Old-school fairway bunkers sometimes jut into the golfer's path. It's not uncommon, in fact, to encounter "center-line" bunkers sitting in the middle of the playing alley.
Needed adjustments: When spotting a fairway bunker, golfers are conditioned to aim away from it to avoid punishment. But this tactic can cost you scoring opportunities on older tracks. Traps that intrude on fairways create strategic options – risk a drive directly over the sand and the reward may be a shorter approach to the green, or a second shot from a flat stance. If you see a center-line bunker, determine which side (left or right) affords a better angle to the green. More often than not, this will be the narrower side, making it tougher to hit (hence, the risk).
It should be noted that many modern designers, like Tom Doak and the team of Bill Coore and Ben Crenshaw, build courses more aligned with the classics of yesteryear. These tracks are kept firmer and emphasize the ground game to a much greater extent than those of other modern architects, like Jack Nicklaus and Rees Jones.
No matter what type of course you're playing, the ability to recognize its demands and opportunities – and adjust accordingly – separates good golfers from average ones.