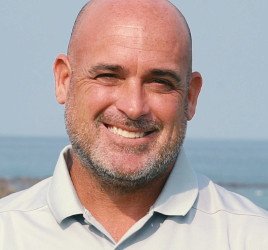 Mexico's best golf destination is proud to announce the upcoming Punta Mita Golf Academy. The Punta Mita golf club takes pride in its 2 Jack Nicklaus signature golf courses, which are among the most sought after in the world, and the good news for golf aficionados is that the Punta Mita Golf Academy will open this winter under the close supervision and direction of Tom F. Stickney II, one of world's best Golf Influencers and professional golf instructors.
The new Punta Mita Golf Academy will offer on course instruction and golf lessons to Punta Mita members and guests, courtesy of Tom F. Stickney II, who has under his belt almost thirty years of instruction experience, and he's been praised in reputable golf magazines. Just to give you a general idea, let me tell you about a few world class golf publications who gave him awards, the likes of Golf Magazine "Top 100 Instructor," Golf Digest "Top Teacher," Golf Tips "Top 30 Instructors," and Trackman Master/Partner, among many others.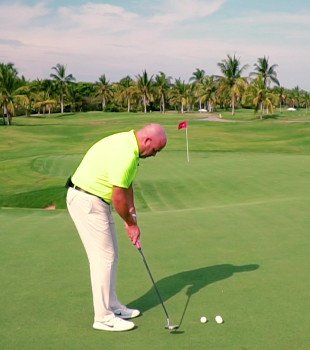 Tom F. Stickney II will join the Punta Mita Golf Club on April 2nd, and he'll be in charge of curating the golf class curriculum and improving the golf training program on both 18 hole award winning championship courses designed by Jack Nicklaus. To quote the Director of Golf for Punta Mita Golf Club John McIntyre:
"We are thrilled to have Tom join the Club Punta Mita family, and know his extensive industry expertise will elevate our golf programing to new heights for residents and guests alike. Our wonderful courses are home to our members and host golf enthusiasts from around the globe, and we are confident Tom's know how will only propel Punta Mita into a new level of luxury."

Tom F. Stickney II commented:
"Throughout my career, I've had the opportunity to work with the best of the best within the golf industry. However, there is no place that can rival the combination of beauty and luxury that Punta Mita offers its' members and guests. I am very proud to call Punta Mita my new home."

Both guests and residents of the Punta Mita Golf Academy will benefit from exclusive packages, including individual golf instruction, multi/single day golf schools, golf 101, clinics and on-course instruction.