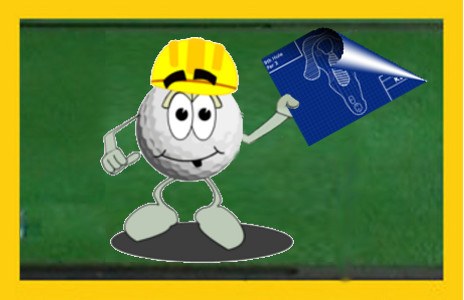 If you've played golf very often for more than a few years, chances are you've played a course designed by Robert Trent Jones. Indeed, his empire is so vast it's been jokingly said that "the sun never sets on a Robert Trent Jones golf course."
---
From the early 1930s, when he began a solo architecture career, until his death in 2000, Jones designed or remodeled some 500 courses worldwide. His creations span 40 U.S. states and 35 countries.
Perhaps ironically, the Great Depression provided a boost to Jones' fledgling business – the Works Progress Administration (WPA) supplied labor for six of his projects. While he was firmly established by the mid-1940s, Jones' star rose to a new level when Robert Tyre Jones – aka "Bobby" – chose him to assist in building Atlanta's Peachtree Golf Club.
Of course, Bobby Jones was the most revered man in golf, having won 13 major championships as an amateur before founding Augusta National Golf Club and the Masters Tournament. Thus, the "other" Jones thought it best to use his full name after their collaboration.
Robert Trent Jones' fame rose another notch in 1951 with his remodeling of Michigan's Oakland Hills Country Club for the U.S. Open. Winner Ben Hogan called the course a "monster," and Jones would later rework a number of Open host sites.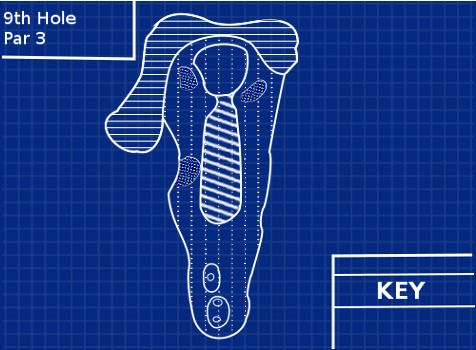 All the while, Jones was busy building 10 or more courses at a time all around the globe. He was often required to get creative with the land he was given. In Hawaii, Jones ground lava into soil for Mauna Kea CC. In Sardinia, he did the same with granite.
Jones took full advantage of technological advances, moving mountains of earth to produce mounds, swales and other features on his courses. Indeed, one might credit (or blame) Jones for "Americanizing" the game. By building long courses that often deemanded high shots into elevated, heavily guarded greens, Jones drew up the template for course design from the 1940s through the 1980s.
Jones' best-known courses in the U.S. include Spyglass Hill (Calif.), Hazeltine National (Minn.) and the North Course at Firestone Country Club (Ohio). The popular Robert Trent Jones Golf Trail in Alabama was the first of its kind, inspiring other states to build similar trails.
Update:
Robert Trent Jones Sr. was a legendary American golf course architect who had a profound impact on the golfing landscape worldwide. Here are some key details about his life and career:
Early Life and Background:
Robert Trent Jones was born on June 20, 1906, in Ince-in-Makerfield, Lancashire, England. His family immigrated to the United States when he was five years old, and he grew up in East Rochester, New York.
Jones developed a passion for golf at an early age, caddying at the local golf course and playing the game whenever he had the opportunity.
Education and Early Career:
Jones attended Cornell University, where he studied landscape architecture and engineering. His education in these fields would later prove crucial in his career as a golf course architect.
After graduating, Jones worked as a golf course superintendent and club professional at various golf courses in New Jersey and Virginia.
In 1930, he established his own golf course design company, Robert Trent Jones Incorporated, which would become one of the most renowned golf course architecture firms in the world.
Golf Course Architecture:
Robert Trent Jones is best known for his innovative and strategic golf course designs. He believed in creating challenging courses that tested players' skills while preserving the natural beauty of the land.
Jones was a pioneer in the use of modern construction techniques, such as earthmoving equipment, to shape golf courses. He often used large bunkers, strategically placed water hazards, and undulating greens to add difficulty to his designs.
Throughout his career, Jones designed or remodeled over 500 golf courses worldwide, with the majority located in the United States. His designs included some of the most famous and prestigious golf courses in the world.
Famous Golf Course Designs:
Some of Robert Trent Jones's most iconic golf course designs include Spyglass Hill Golf Course in California, Baltusrol Golf Club (Lower Course) in New Jersey, Hazeltine National Golf Club in Minnesota, and Firestone Country Club (South Course) in Ohio.
Jones was also involved in the redesign or renovation of several major championship venues, including Oakland Hills Country Club, Congressional Country Club, and Augusta National Golf Club.
Legacy:
Robert Trent Jones's impact on golf course architecture is immeasurable. His designs have hosted numerous major championships and are beloved by both professional golfers and amateurs alike.
His sons, Robert Trent Jones Jr. and Rees Jones, followed in his footsteps and became successful golf course architects themselves, continuing the family's legacy in the industry.
Jones received numerous accolades and awards throughout his career, including induction into the World Golf Hall of Fame in 1987.
Robert Trent Jones Sr. left an enduring legacy in the world of golf course architecture, with his designs serving as lasting testaments to his passion, innovation, and commitment to the sport. His ability to blend strategic design with artistic elements has solidified his place as one of America's most prolific and influential golf course architects.
Jones' sons, Robert Trent Jones, Jr., and Rees Jones, became famous designers as well. But put together, their considerable portfolios don't match the scale of their father's. It's a collection that will likely never be topped.