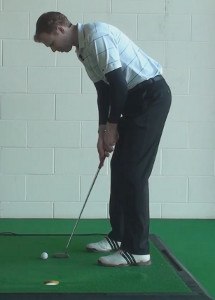 Be honest: Do you putt out two-footers on the course? If so, pat yourself on the back for following the rules. If not, don't worry. We won't report you to the USGA.
---
Fact is, most golfers don't bother tapping in from point-blank range unless they have no choice (i.e. a side bet with another player). That's because there's little chance of missing from that close. Which is exactly why you should practice from two feet.
Just as you always want to leave the range on a good shot, you should walk off the practice green with a vision of the ball dropping into the hole – even if it's a gimme.
Once you've gone through your regular pre-round putting routine, place a single ball two feet from the hole. Take your time addressing it and stroke it confidently into the cup. Then do it again nine more times.
Believe it or not, making 10 tap-ins will bolster your confidence. All the more reason to putt out everything on the course.