Going on a Golf Vacation
---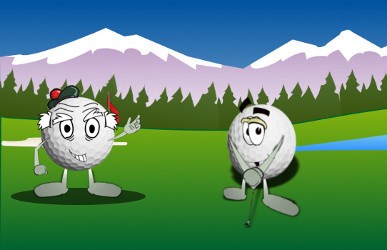 Thinking about going on a golf vacation? To be sure, going on a golf vacation is one of the best experiences you can have. Spending a few days, or even longer, in a beautiful place playing new golf courses is a thrill unlike any other.
When the time comes to book a golf vacation, what should you look for in a destination? For starters, try to visit a place with great weather. Your trip will likely be more enjoyable if your golf is played under sunny skies with comfortable temperatures. The right destination for good weather is going to depend on the time of year you happen to be traveling, so do some homework before making arrangements. Of course, even planning a golf trip for a beautiful destination during a nice time of year is no guarantee of good weather, so plan ahead and bring the right gear in case the weather is less than ideal.
In addition to weather, you'll also want to pick a destination which has plenty of golf courses available. It won't be as fun to play the same course over and over again for several days as it would be to play a new layout each day of the trip. If you are going to travel in the United States, there are a couple of specific destinations which have an incredible number of courses to offer – Palm Springs, California, and Myrtle Beach, South Carolina.
One last tip we would like to offer is to make sure you take care of logistical concerns well ahead of time. For instance, how are you going to get your clubs to the destination? If you are driving, you can just toss them in the trunk and head off, but things will be more complicated if you are going to fly. Also, be sure to secure your tee times as early as possible, and research other activities you can enjoy when you are off the course. With all of the necessary preparations made well ahead of time, you can enjoy your trip and focus on having fun on the course when the time comes.
The variety of golf courses which are available make the game much more interesting, as you can always head to a new course if you are getting tired of playing at your usual spots. Not only does playing different golf courses make the game more interesting, but it also allows you to learn new shots and develop your game. We hope this article has provided some helpful tips you can put into action when going on a golf vacation – good luck and have fun!