The new Wilson Staff Duo Professional is soon to be released in the "wild" (it will hit the shelves on December 3rd), being designed to appeal to players seeking for incredibly soft feel at impact and premium performance.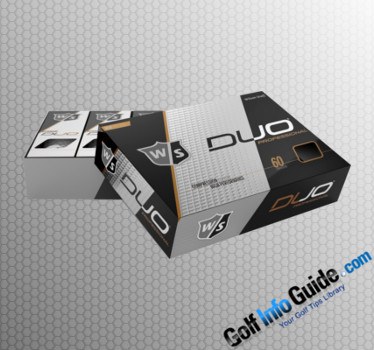 © Wilson Staff Golf
Spin: High
Dimples: 362
Compression: Low
Category Comparison: Premium
Spec: (Three) 3 Piece / Layers
Cover: Urethane Cover
Core: Rubber-Made
Price: $34.99
As its name suggests, the Wilson Staff Duo Professional is a high-tech piece of golf gear, boasting a three-piece construction, and making for a 60 compression golf ball featuring an urethane cover. Retailing for $34.99/dozen (MSRP), the Duo Professional makes for an interesting addition to last year's Staff Duo Soft, a 29 compression 2-piece construction golf ball, created for golfers looking to reduce spin off the tee and maximize distance. The new Duo Professional is aimed at cornering the market, i.e. it is specially designed for players looking for premium gear, that delivers more control and greenside spin, along with more yards off the tee. To achieve these goals, Wilson Staff designed their latest product with a rubber-made core, which interestingly enough, is encapsulated in a ionomer mantle. On top of that, we have the aforementioned urethane cover, which features a seamless 362 dimple pattern. Moreover, the Wilson Staff Duo Professional has a 60 compression, which is 25% less compared to other 3-piece high-performance golf balls on the market, hence it should clearly feel softer on impact. It's a known fact that Wilson Staff is widely acknowledged as the industry leader in regard to creating low compression golf balls, and it appears that their latest Duo Professional is focused on reaffirming their position in the respective niche. According to the company, the Duo Professional will make for world's softest three-piece urethane covered golf ball. Its ultra thin construction is aimed at emphasizing soft feel, and it is said to improve spin on iron shots by ten percent, while providing greater control around the greens for soft-ball users. According to the Global Director of Golf Ball Innovation at Wilson Golf Frank Simonutti: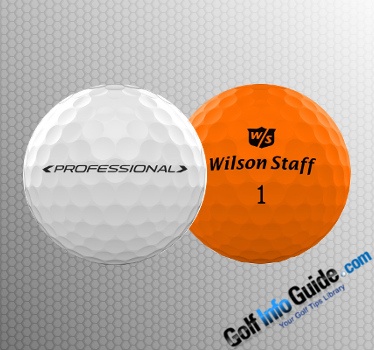 Our aim with the Duo Professional is to give golfers the best-feeling ball and experience tour-level performance on the course. Mixed with a low compression and seamless dimple pattern, the Duo Professional offers golfers a desired soft feel around the green without sacrificing power and distance.
To sum it up, the latest Duo Professional is targeting players looking to achieve more distance, while retaining that soft feel we all know and love on shorter shots. The new golf ball from Wilson Staff will be available in the classic gloss-white colorway, together with matte colors of yellow, green and orange. Stay tuned.

Golf Ball Videos:
– Compression Video

– Spin Video

– Dimples Video

– Golf Ball Brands Video

– Titleist Video

– Understanding Spin Video
Value/Recreational/Distance
– Designed for mid- to high-handicap golfers with swing speeds below 90 mph; typically feature two-piece construction and firm covers; promote greater distance over high spin rates. Examples: Pinnacle Gold, Slazenger RAW Distance
Premium
– Designed for low- to mid-handicap golfers with swing speeds of 90-99 mph; typically feature multi-layer construction and medium-soft covers; happy medium between Value/Recreational and Tour categories for distance and spin qualities. Examples: Titleist NXT Tour, Callaway HEX Diablo
Tour/Advanced/Performance
– Designed for low-handicap and professional golfers with swing speeds in excess of 100 mph; typically feature multi-layer construction and soft covers; promote greater spin rates and enhanced feel over distance. Examples: Titleist ProV1, Bridgestone Tour B330