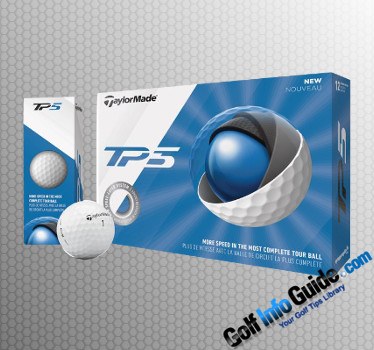 © TaylorMade Golf
Spin: High
Dimples: 322
Compression: Mid / High
Category Comparison: Tour
Spec: (Five) 5 Piece / Layers
Cover: Urethane Cover
Price: $44.99
TaylorMade revealed recently their latest TP5 and TP5x golf balls, the 2019 edition respectively. Since we're talking about a new generation,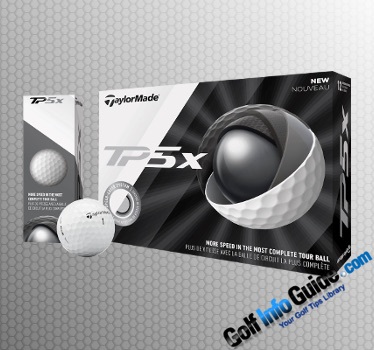 © TaylorMade Golf
it's obvious that the TP5 and TP5x golf balls are enhanced models, boasting the latest and greatest technologies TaylorMade has to offer. As per the company's claim, due to a new space-age like material, the High-Flex Material (HFM) respectively, the new TP5 and TP5x will bring users a new level of performance, or something along these lines, but let me quote Eric Loper, TaylorMade's Research and Development director:

With the new TP5 and TP5x golf balls, we knew there was an opportunity to make them even faster. Our research into the driver and ball interaction at the moment of impact along with the development of a new material (HFM) has given us the ability to more efficiently convert compression into speed, at any swing speed. The new Speed-Layer System (SLS) controls spin rates that is critical for driver, iron and wedge performance.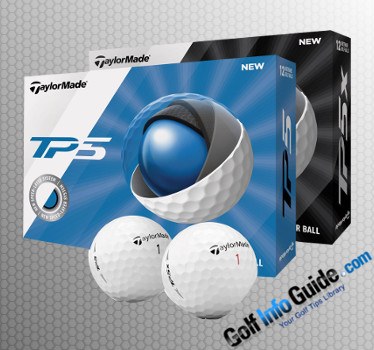 © TaylorMade Golf
It looks like the revamped version of TaylorMade's hugely popular TP5 and TP5x golf balls is going to make a lot of people happy. Besides the HFM technology, the new generation of golf balls boasts TaylorMade's five-layer construction, a technology that works in tandem with the High-Flex Material thing to enhance speed, but without compromising other areas of performance in any way, shape or form. Usually speaking, golf balls are manufactured with three or four layers, yet TaylorMade's patented 5-layer technology enables them to maintain high ball speeds while keeping that soft-core we all know and love in our golf balls.
Basically, TaylorMade's new TP5 and TP5x golf balls are built and designed in such a way that spin and speed are completely decoupled, i.e. what you'll be dealing with is a very soft core wrapped in layers of progressively stiffer materials. This interesting technological innovation is described by the company as Speed Layer System, i.e. progressively faster outer layers.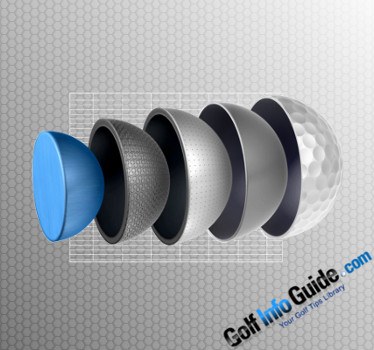 © TaylorMade Golf
TaylorMade claims about the new HFM technology to be one of the most significant upgrades to their premium golf balls, the fastest material ever actually. Sitting at the core of the new TP5 and TP5x golf balls, the High-Flex Material acts just like a tightly wound spring, and when compressed, it creates extra rebound energy, for increased ball speed. This special characteristic of the High-Flex Material dramatically increases the speed of the ball as it departs the driver head. The 4 progressively stiff layers that comprise the Speed Layer System work together with the High-Flex Material, and these integrated technologies allow for a low compression extra large inner core, 16 and 25 compression respectively (TP5/TP5x), along with an increasingly faster outer-core and mantle.
All these high tech innovations are aimed at promoting increased carry level and lower drag, regardless of one's swing speed. According to world's top athletes who've already tested the 2019 TP5 and TP5x, the latest golf balls in TaylorMade's paraphernalia allowed them to achieve speeds never encountered before. To give you just an example, a player who averages 178 MPH ball speed using a driver was pleasantly surprised to see the number pumped up to 186 MPH, with an average speed around 182 MPH, and we're talking about Jon Rahm.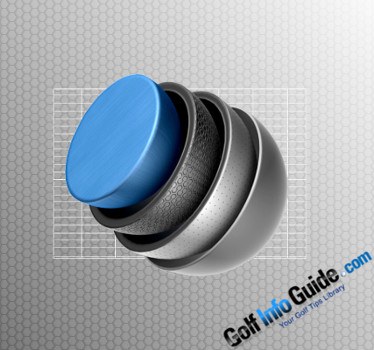 © TaylorMade Golf
The speed gains were noticeable by many TaylorMade staff pros during testing sessions, at mid-high-lower swing speeds. The increased yardage due to faster ball speeds is also attributed to the TP5 and TP5x's ten percent softer urethane cover, along with the balls' increased stiffness, and that was confirmed by golf pros like Rory, DJ, Jason Day, Jon Rahm and Justin Rose, who were flabbergasted by the results.
The cast urethane cover is ultra soft, and works in tandem with the thirty percent stiffer inner cover, to provide optimized control on greenside shots, as the stiff inner cover pushes the soft urethane cover into the grooves of the wedge. The Soft-Tough cast urethane technology also works wonders in regard to conferring the balls amazing overall durability. According to the company, the new-gen TP5 and TP5x golf balls are very different: the former launches lower and comes with a softer feel, being aimed at players looking for more spin around the green, while the latter is designed for golfers who desire higher launching iron shots and a firmer feel.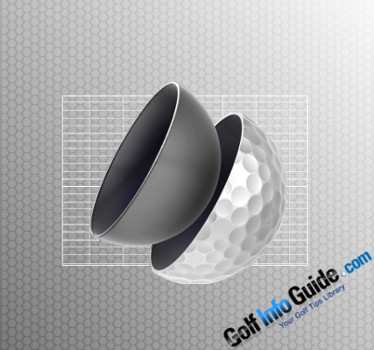 © TaylorMade Golf
Needless to say, if you're looking for the complete tee to green performance, the 2019 TP5 and TP5x golf balls from TaylorMade would make for an interesting choice, due to the company's proprietary and unique five-layer construction, which delivers amazing distance off the tee, without sacrificing that soft feel we all know and love. Both models are going to hit the shelves starting with February 15, 2019, retailing for $44.99 per dozen (MSRP).
To be honest, of all things releasing this year, I'm most excited about the golf balls coming out. It seems like every company is on the same release schedule with golf balls, so I plan to take them all out and do a battle royale to find the best ball. I've played the TP5x for a couple years and I'm really excited to see if their claims are actually true.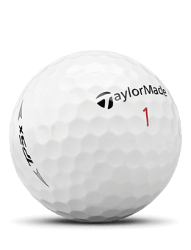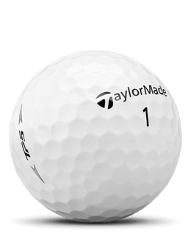 © TaylorMade Golf
| | | |
| --- | --- | --- |
| CONSTRUCTION | 5 LAYERS | 5 LAYERS |
| BALL SPEED | FASTER | FASTER |
| COVER | HFM | HFM |
| PLAYABILITY | WORKABLE | PIERCING |
| LAUNCH | MID | HIGH |
| FEEL | SOFTER | SOFT |
| WEDGE SPIN | HIGHER | HIGH |
| COMPRESSION | 85 | 97 |

Golf Ball Videos:
– Compression Video

– Spin Video

– Dimples Video

– Golf Ball Brands Video

– Titleist Video

– Understanding Spin Video
Value/Recreational/Distance
– Designed for mid- to high-handicap golfers with swing speeds below 90 mph; typically feature two-piece construction and firm covers; promote greater distance over high spin rates. Examples: Pinnacle Gold, Slazenger RAW Distance
Premium
– Designed for low- to mid-handicap golfers with swing speeds of 90-99 mph; typically feature multi-layer construction and medium-soft covers; happy medium between Value/Recreational and Tour categories for distance and spin qualities. Examples: Titleist NXT Tour, Callaway HEX Diablo
Tour/Advanced/Performance
– Designed for low-handicap and professional golfers with swing speeds in excess of 100 mph; typically feature multi-layer construction and soft covers; promote greater spin rates and enhanced feel over distance. Examples: Titleist ProV1, Bridgestone Tour B330