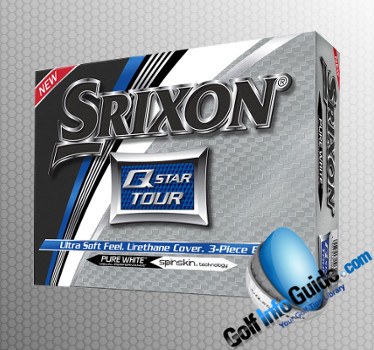 ©Srixon Golf
Spin: Mid
Dimples: 338
Compression: Mid
Category Comparison: Premium
Spec: (Three) 3 Piece / Layers
Cover: Urethane Cover
Core: Energetic Gradient Growth Core
Price: $29.99
Srixon is a company well known in the golf industry for its very affordable golf balls, which play (and win decisively) in the best bang for the buck category. Enter the latest Srixon Q-Star Tour 2019 golf balls, which are pushing the definition even further. Yes, I am talking about the "best bang for the buck" thing, as these new golf balls are made softer than ever before, for less spin on full shots, yet they're incredibly cheap. The story of the Q-Star Tour goes something like this: initially, Srixon hit the world with the "original" Q-Star Tour golf ball a while ago, and took the world by surprise, as these babies were playing in the high-end category due to their unique 3-piece construction and their urethane cover. However, they were significantly cheaper compared to other "premium offerings", $10 cheaper respectively. Srixon themselves described the Q-Star Tour along the lines of "most spin for your money", which was kind of cute. Now, there's a new sheriff in town, and I mean the latest-gen Q-Star Tour, which is sold at the exact same price-point as the older generation, yet it comes with a significant number of improvements and upgrades, compared to the "original". As expected, one may add.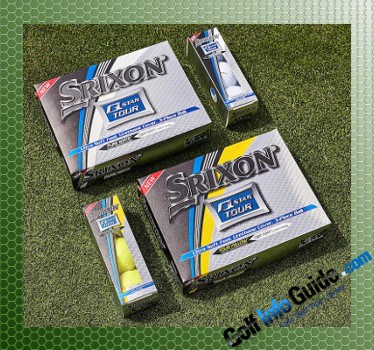 ©Srixon Golf
The old Q-Star Tour was soft, but the new kid on the block is even softer, and that's awesome news for both golf pros and "amateurs" looking for less spin on full shots. Srixon's latest Q-Star Tour is aimed at pleasing golfers with average swing speeds to launch the ball faster, straighter and higher via the ball's soft core (softer than the original Q-Star Tour) but firmer urethane-made outer layer. According to the company, the new Q-Star Tour is everything about more spin on greenside shots and less spin on full shots, which would make this baby the best thing since, I don't know, sliced bread?
The softer core of the Q-Star Tour works together with its state of the art "spin skin" coating, the 3rd generation that is, which is elastic, according to Srixon, hence it delivers more spin around the greens, as the new "spin skin" is designed to interact more efficiently with the grooves of your wedge. The traditional 338 dimple pattern, which is to be found in Srixon's "more premium" offerings is available in the Q-Star Tour too. This particular dimple pattern works wonders in terms of increasing lift and reducing drag, thus making for a penetrating and stable flight. And to close it up with the most important piece of intel for our readers, the new Srixon Q-Star Tour retails for $29.99 per dozen and it's available in Tour Yellow and Pure White colorways.

Golf Ball Videos:
– Compression Video

– Spin Video

– Dimples Video

– Golf Ball Brands Video

– Titleist Video

– Understanding Spin Video
*Category key
Value/Recreational/Distance
– Designed for mid- to high-handicap golfers with swing speeds below 90 mph; typically feature two-piece construction and firm covers; promote greater distance over high spin rates. Examples: Pinnacle Gold, Slazenger RAW Distance
Premium
– Designed for low- to mid-handicap golfers with swing speeds of 90-99 mph; typically feature multi-layer construction and medium-soft covers; happy medium between Value/Recreational and Tour categories for distance and spin qualities. Examples: Titleist NXT Tour, Callaway HEX Diablo
Tour/Advanced/Performance
– Designed for low-handicap and professional golfers with swing speeds in excess of 100 mph; typically feature multi-layer construction and soft covers; promote greater spin rates and enhanced feel over distance. Examples: Titleist ProV1, Bridgestone Tour B330