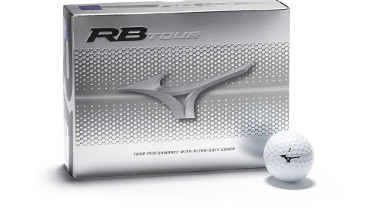 © Mizuno Golf
Dimples: 360 C-Dimple
Compression: Mid To High
Category Comparison: Tour
Spec: (Four) 4 Piece / Layers
Cover: Urethane Cover
Core: Dual Core
Price: $43
Mizuno Golf is a well-respected name in the golf-industry, and the good news for our readers is that the new Mizuno RB Tour and RB Tour X are now available for purchase, retailing for $43 MSRP per dozen. Both models feature a four-piece construction with a state of the art urethane cover, and they're essentially high performance golf balls (hence the Tour particle) built for reducing spin and drag, and thus to promote distance.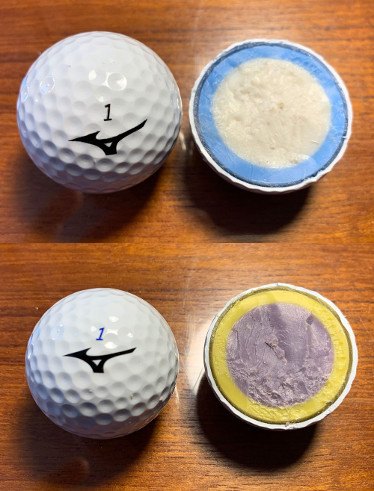 © Mizuno Golf
To give you a little bit of context, Mizuno is a Japanese company which is well known for its high quality forged irons (they're actually specialized in the respective niche), which are aimed at better golfers. However, in recent history, Mizuno worked hard at offering "normie" golfers a number of more playable irons, thus they are trying to appeal (and to secure) to a broader segment of the golf-gear market; to accomplish that, Mizuno also created over the last few years highly adjustable hybrids and woods. Which brings us to the Mizuno RB Tour and RB Tour X, which mark a premiere for Mizuno, being the first golf balls from the Japanese company to be available in North America (and globally by that matter). The thing is, Mizuno started selling golf balls in Japan/Asia 16 years ago, in 2003, and in Europe starting from 2013, but North American golfers were neglected until now.
But things are changing with the new Mizuno RB Tour and RB Tour X. To recap, both models are dual core/4-piece/urethane covered high-performance golf balls, engineered to promote greenside spin, and they feature a uniquely designed cover, with 360 dimples. These state of the art golf balls were assiduously tested in Mizuno's wind tunnel facility, located in Yoro-Japan (and we're not talking fighter jets here, but golf balls); the end result of this obsession to create the perfect golf ball for better golfers was Mizuno's proprietary Cone Profile Dimple, referred to by the R&D team as the C-Dimple. What makes the C-Dimple (hence the Mizuno RB Tour and RB Tour X golf balls) unique is its gradually rising bottom point in the center, which is very different from the classic cup-shaped dimple design, which is the norm in the industry. This peculiar design was scientifically proven to improve the airflow for reduced drag and all that, which results in more distance than ever and a more boring trajectory.
The main difference between the Mizuno RB Tour and RB Tour X is that the former has a ~90 compression, while the latter boasts a compression of about 110, i.e. the RB Tour produces less spin than the Tour X.

Golf Ball Videos:
– Compression Video

– Spin Video

– Dimples Video

– Golf Ball Brands Video

– Titleist Video

– Understanding Spin Video
Value/Recreational/Distance
– Designed for mid- to high-handicap golfers with swing speeds below 90 mph; typically feature two-piece construction and firm covers; promote greater distance over high spin rates. Examples: Pinnacle Gold, Slazenger RAW Distance
Premium
– Designed for low- to mid-handicap golfers with swing speeds of 90-99 mph; typically feature multi-layer construction and medium-soft covers; happy medium between Value/Recreational and Tour categories for distance and spin qualities. Examples: Titleist NXT Tour, Callaway HEX Diablo
Tour/Advanced/Performance
– Designed for low-handicap and professional golfers with swing speeds in excess of 100 mph; typically feature multi-layer construction and soft covers; promote greater spin rates and enhanced feel over distance. Examples: Titleist ProV1, Bridgestone Tour B330