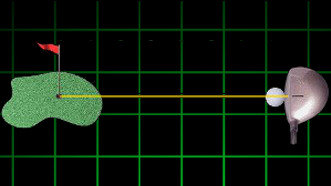 Thomas Fairway Woods (Ladies: Left Handed) Switch Hand
Better alignment to the target with the use of a top plane black bar.
Full line choose from numbers 2,3,4,5,7,9,11,13,15,17,19,21,23, and 25
More forgiveness added strength of the flat top plane. Free Online Fitting
Improved ball control with the center of gravity in line with the golf ball center.
$219

On Sale
Thomas Golf Fairway Woods (Ladies: Left Handed)

Research in visual perception shows that traditional Woods with curved tops are hard to align to the target, but the level TOP-PLANE and ALIGNMENT INDICATOR of the Thomas Golf Woods, make for easy alignment of the club to the target line. The golfer's feet, hips, and shoulders can then be easily set up parallel to the indicator and target line. Professional instructors around the world emphasize these factors as the essential elements to achieving a successful swing and ball flight.

Few people realize that more than 85% of golfers have chronic alignment and ball position problems.

The classic case is the golfer who aligns to the right or left of the target, then pushes or pulls the ball to the target, thus creating a swing fault. The eyes see the curved face and top of the club head, this is very difficult to aim correctly. Because the mind's eye sees the true line, an unconscious swing fault occurs in an attempt to correct for the poor alignment. We blame errant shots on our swing, rather than our poor alignment.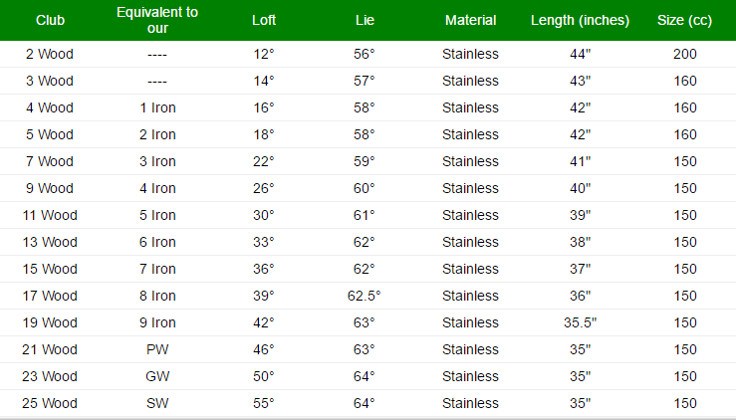 This table provides detailed information about the shafts and grips you may choose from when you build your custom clubs by clicking the "Buy" button above.
SHAFTS


Ladies Champagne Graphite Shafts
THOMAS Frequency & Flex Matched tour-grade Ladies shafts made of premium super high modulus graphite fibers provide a light weight of 77 grams for increased swing speed, while maintaining a low torque of 4.8° to reduce head twisting and lagging at impact, resulting in increased shot accuracy. THOMAS shafts are seamless and have been specifically designed to match and optimize the performance of THOMAS heads for alignment accuracy and ball flight. Specialized Low Kick-Point to assist in achieving higher shot trajectory, while maintaining optimum shot control. Each shaft undergoes extensive testing including Bend Stressing and Frequency Calibration ensuring integrity and consistency from shaft to shaft.
---
---
GRIPS


TG-Pro Grips (Small, Standard, Mid-sized)
This newly engineered compound provides the optimum balance of comfort, control, traction and shock absorption.
Distinctive gold-filled hand placement guide for consistent gripping and accurate club alignment will contribute to greater shot accuracy.
Specially designed multi-tread patterns provide exceptional traction and surface feel in each section of the grip.
---
---


TG-Pro Grips (Oversized)
This newly engineered compound provides the optimum balance of comfort, control, traction and shock absorption.
Paint-filled hand placement reference markers for consistent gripping and accurate club alignment to aid in shot accuracy.
Specially designed tread pattern provides exceptional traction and surface feel.
For additional shaft questions Click Here to be Custom Fitted by a professional club builder.


Test results by an independent research study at the University of Central Florida
Players did not have any previous experience with Thomas Golf clubs, and were not informed as to the purpose of the club's design.
Handicap breakdown: Low = scratch-5 Mid = 6-12 High = 13+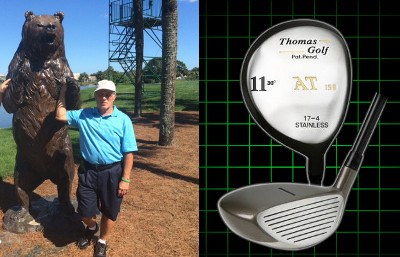 Just dropping you a line to let you know that I had a hole in one at pine brook golf course in Manalapan New. Jersey using a Thomas golf 11 wood. Thanks you
Thank You,
Alan S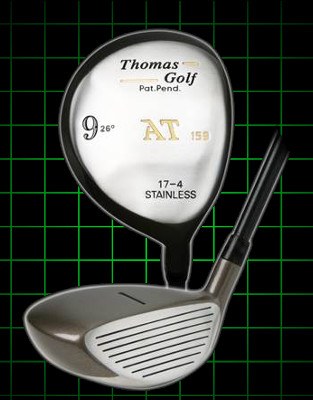 I just hit my 9 wood I ordered from you with Sal's recommendations. Please tell Sal it is just right. This club is also the easiest club I have ever hit right out of the box. Thanks, oh I just ordered a 5 wood.
Thank You,
Ann S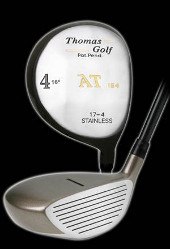 Hi, just wanted to thank you for the speedy delivery to the U.K. of my L/H 4 wood, you despatched it on Dec 8th and I received it on Dec 1th
I have played 4 games since receiving it and the wood more than meets my
Expectations I don't think it will be long before you receive an order for a Driver.
Wishing you a Merry Christmas & Happy New Year
Kind Regards
Chris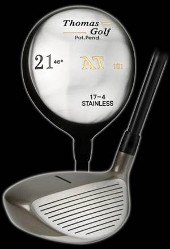 First I must thank you for the very speedy delivery of the 21 wood that I ordered. Ordered from the UK at the start of the week and I had it in my hand by the Thursday of the same week.
---
---
I used this club on the Saturday and from a 100-110 yards out the accuracy was amazing. On one particular 525yard par 5 I was on the green in 3 with a good birdie opportunity and my pitching in all the way round the course was a real pleasure. Thanks again Robert Member of Gorleston Golf Club in the UK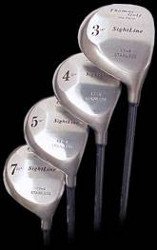 I am so happy with my purchase. Web sights don't always advertise the whole truth. I certainly stepped out of the box when I decided to go with your clubs. My investment was a great one. I have even added to my set with a new #5 wood. My game has greatly improved. The builder of my set did a awesome job. Your clubs hit true and its a pure joy to play well. I have fun and great satisfaction when I play. I just wanted to share that with you. You make a great club. I for one "Thank You" for backing up your claims of having a good product. That is rare these days.
---
Thanks again!! Mr. Jim
M from Oklahoma.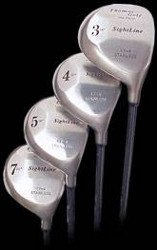 Sal, I loved the 3-wood you made for me. My other 3-wood was a 15 degree loft. The Thomas 3-wood is 14 degrees. I was only able to use it a few times before the snow hit here in N.J. As soon as I am able, I will be out there swinging it again. I'm sure that hybrids and irons are not too far behind. Thomas Golf has a customer for life. As I mentioned before, I am a super at a course in N.J. I see alot of different equipment. None are in my opinion, any better than Thomas. Looking forward to doing business again soon.
---
Thank You,
Steve S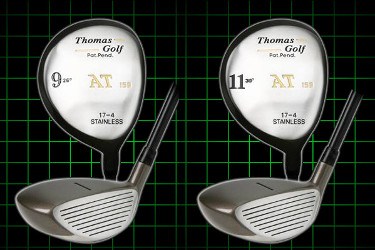 I just received my new 9 & 11 woods and took them to the driving range straight away. I can't believe how high and straight I am hitting these clubs. I will be donating my 3 & 4 irons to charity. Maybe someone else can figure out how to hit the damn things. I can't wait to get these clubs on the golf course.
Thank You,
Harry L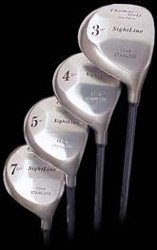 Hole in 1
My husband purchased the 11 wood for me first. I liked it so much we got the 3 and 5 wood. On August 11th we purchased the 380 Driver Graphite shaft and on September 29th I had a hole in one with this club. It was the Ladies 18 hole Championship playoff. I had it at Druid Hills Golf Club, Fairfield Glade TN. It is the hardest 3 par on the course, 128 yards, uphill to a tiered green. I love my woods and have been playing much better golf since I got them. I am thinking of getting the irons soon.
Great clubs!! Thank you.
Jackie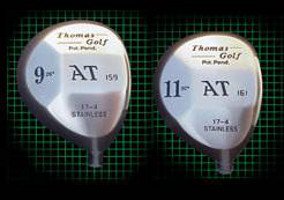 I purchased an eleven wood from you a few years ago. I have always liked the club. However, now I do not think I will take it out of my golf bag. On Saturday, 2/15/14, I was playing the Magnolia Course at Disney World and got a hole in one on the 15th hole! I have been playing golf for about 16 years and that was my first hole in one. Thank you, Thomas Golf.
Thank You,
Michael S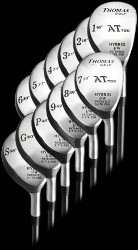 First, I want to thank you for you flexibility and customer service. I really appreciate your fast turn around and advice.
I now have two Thomas woods, a hybrid club, two wedges and 6,7, and 8 irons. I recently decided to take up the game again and am now in my late 60s. I wanted to build a set designed around how I play. I am very pleased with the 5 hybrid and one thing I really like is since it replaces a 5 iron it is called a 5. Why don't all makers label them like that?
I was put off in the stores because sets are sets. I have no earthly use for a 4 iron let alone a 3. Why pay for it. Also I like my wedges in steel and my irons in carbon shafts. Try that with a set.
I love the line on the top of the clubs. Makes alignment and aiming a lot easier. Also, something about that flat top seems to make the ball spring better.
I am really pleased with the way these launch the ball. High and long. I can work the 6 and 7 a little but the the shorter clubs are just dead straight.
Nice going and a great design.
Thanks,
Ralph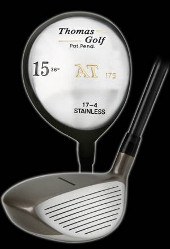 Hello.
I have a bad back, 4-herniated discs. I shouldn't be playing golf at all. Vibrations from irons hitting the ground were murder on my back. Your fairway/high loft clubs are a back-saver!!! , and using a wood to hit out of a sand trap is ingenious!!! I am playing golf again!!!
Thank you!!!!
RS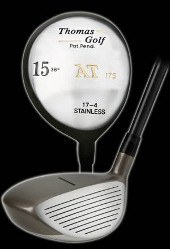 Gentlemen:
Just a note to thank you guys for such great service. I have ordered your complete set of woods from the driver to the 25 wood over the past year. I bought the woods because I was having problems with the "shanks" with my old high loft irons (7 iron and lower). How come you don't advertise that your high loft woods are shank proof ? The design of the woods essentially have the face forward of the hosel, thus the ball can't come in contact with the hosel. I haven't shanked a ball yet with your woods. I have improved my golf score dramatically due to the alignment technology and shank proof construction of your product.
Again Thanks,
Bill