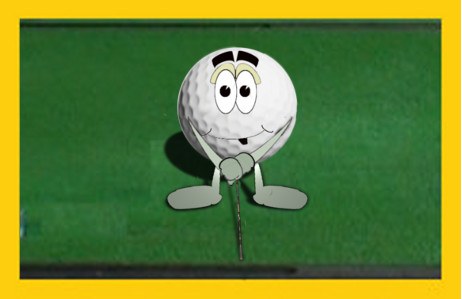 Golf can be a difficult game but technology has fortunately made it a lot easier. If you play golf or are interested in learning the game, it is important to know some basic information about the tools you are using. Since it can also be an expensive game, you will want to consider the different options available before making a decision.
If you decide to purchase new clubs, it is highly advised that you get properly fitted for them. Since each person is unique, we all require different specifications in our equipment to optimize performance. You can have all the natural talent in the world but without clubs that fit your dimensions and swing, the game will be more difficult than it should be. Thomas Golf offers free fittings on their website: simply fill in the information and one of the club fitters will email you back with your recommended specifications. They also sell clubs that independent research has shown to offer easier alignment and more accuracy. With the level top plane on the woods and their alignment indicators, you are better prepared to aim and hit your target.
The basic set of golf clubs consists of a driver, fairway woods, hybrids, irons, wedges, and a putter. How these clubs are arranged in your set will depend again on your dimensions and club fitting. For instance, let's say you are a beginning golfer. If you start the game with blade style irons designed for experienced players then it will be very difficult for you to hit solid shots. On the other hand, if you start the game with more forgiving clubs, such as Thomas Golf's AT505 irons then you'll find the ball much easier to hit well.
This section will discuss further the design and intention of each club as well as some guides to help you hit them more effectively.
Putting Tips – On Causes and cures for your putting problems. The putter is used many times during a round of golf, so get the help you need to solve your putting issues.
Drivers Tips – It may be golf's least versatile club, but the driver sure gets plenty of attention.
Fairway Woods Tips – They may lack the driver's glamour and the novelty of hybrids, but fairway woods are an integral part of most golfers' sets.
Irons Tips – All of history's greatest golfers have been brilliant golf iron players. He who can hit the irons with accuracy and control enjoys a major advantage on most competitors.
Wedges Tips – As the most lofted of all golf clubs, the wedges are handy tools for a wide range of situations.
Golf Club Tests and Reviews – How do you judge a golf club's merits?
Golf Ball Tests and Reviews – Do you need help sorting through the vast array of golf balls on the market? Read our in-depth reviews of current models.
Golf Equipment News – Keeping up with the latest happenings in golf equipment can make one's head spin. Hardly a day goes by without some company, somewhere, introducing a new driver, putter, shaft, grip, shoe, bag, glove or other vital component.
Equipment Choices: This section will help you pick the right golf clubs and balls for your game.