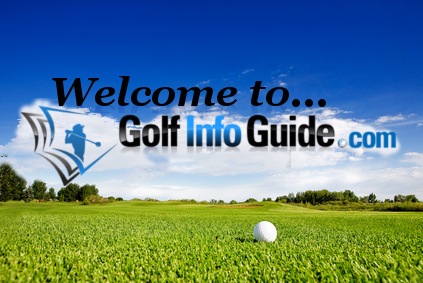 At Golf-Info-Guide.com, you will find a huge collection of valuable golf tips, aimed at helping you play the best golf of your life. We know this is a hard game, and we know you are dreaming of making that next big breakthrough and posting your lowest scores ever. While we can't hit the shots for you, the extensive collection of instructional material you'll find on our site should provide everything you need to develop your skills.
Easy to Use Articles


One of the best features of Golf-Info-Guide.com is the well-organized navigation that will help you track down precisely the info you need to get to work. We suggest picking one part of your game to start with, so you can focus your efforts in that area. For instance, you may wish to select 'Drivers Tips from our article's menu if you hope to improve your play off the tee. Within that section, you'll find a long list of instructional articles, including those for help with a slice, adding distance, improving aim, and much more.
Of course, tips to improve your driving are just one of many categories you'll find on our site. Other options include 'Irons Tips', 'Hybrid Tips', 'Putting Tips', and on and on. To maximize the impact that our instructional articles have on your game, be sure to be intentional with which articles you read and apply during practice. Pick out those areas of your game that are weakest at the moment and target them for improvement.
Valuable Video Content
Rather learn about the game through video rather than written content? No problem! Golf-Info-Guide.com has a wide range of videos for you to view. Just as with our collection of articles, our videos are organized into a handy menu for you to easily find what you need. We have plenty of videos on technical topics, but you may also find some of the other topics we cover to be extremely helpful, such as 'Mental Game' and 'Playing Conditions'. You can view these videos on your computer at home before heading out to the range, or even watch them on your phone during a range session to get yourself back on the right track.
Find the Right Equipment
It's important to have a variety of technical skills to play quality golf, but you also need to have the right equipment in your bag. Playing with the wrong clubs is only going to make this game harder than it needs to be. At Golf-Info-Guide.com, we are proud to offer club fitting help to allow you to land on the right gear for your needs. Information such as your height, handedness, wrist-to-floor measurement, and more will be used in order to help you find the right clubs.
In all, Golf-Info-Guide.com exists for one specific reason – to help you play your best golf. You already know how difficult this game can be, and you may be frustrated at the struggles you've been having while trying to shoot lower scores. By taking some time to review the tips we present on our site, better golf may be just around the corner. Good luck and thanks for visiting!
Thomas Golf Inc. is the owner of the websites: thomasgolf.com and golf-info-guide.com