"Everything old is new again." The saying certainly applies to golf.
---
---
Take hybrid clubs, for example. These iron-wood combinations may seem like a recent phenomenon, but they actually harken back to the tools of a bygone era. The wooden-shafted "baffy" and "brassie," with their long clubfaces and rounded heads, were remarkably similar to the modern hybrid.
Of course, you wouldn't consider putting those ancient clubs in your bag, so hybrids are the way to go. When their meteoric rise to popularity began in the 1990s, hybrids were regarded as something of a novelty -- clubs created for high-handicap golfers who struggled to make solid contact with the long irons. That stigma is long gone now that a majority of tour pros have joined the hybrid revolution.
If you haven't yet replaced your 2-, 3- and 4-irons with comparable hybrids, it's probably time you did. If you've got longer hybrids (2 through 4) in your bag but have trouble hitting crisp shots with the middle irons or even short irons, hybrids could be the answer.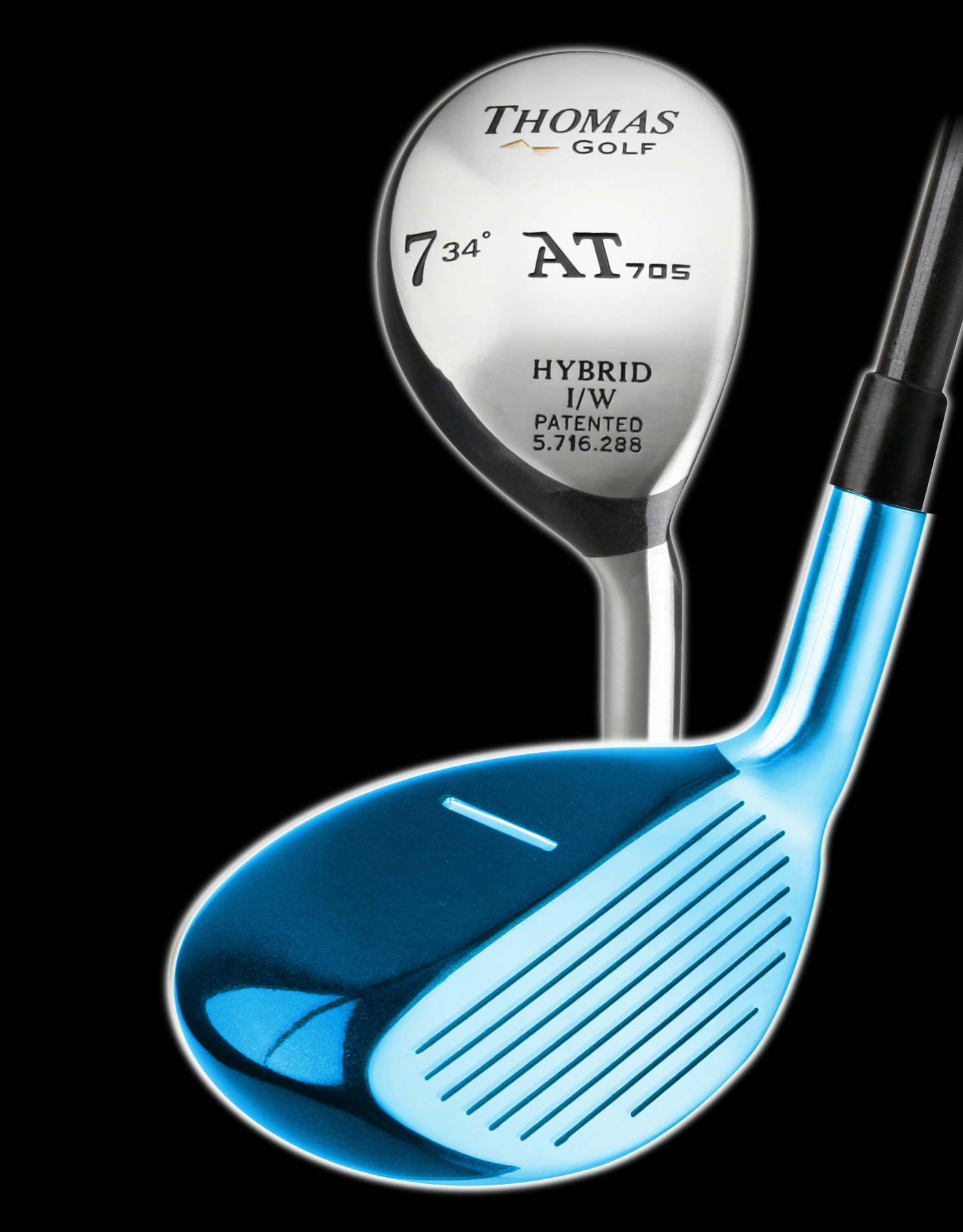 Fact is, an iron's thin top line and straight face don't always inspire confidence. On the other hand, a hybrid sets up with a friendlier profile; its broad, curved back, soft sole and lighter weight give the appearance and feeling of forgiveness and ease. That translates into better swings.
If you're interested in replacing additional irons with hybrids, buy a custom 7-hybrid. On the range or indoor hitting area, place it next to your own 7-iron. They're likely identical or very close in length and loft, so they'll produce shots of similar distances. Hit a few balls with your 7-iron, paying attention to the look and feel at address. Then do the same with the 7-hybrid.
Which club makes you feel more confident? Which did you hit more solidly? Higher? Straighter?
If the 7-hybrid delivers better results than your 7-iron, give higher-lofted models a try, too. Companies like Thomas Golf offer hybrids suitable for replacing every iron in a traditional set, all the way up to a 55° sand wedge.
You may discover that hybrids are your best bet throughout the bag, or that you prefer to stick with conventional mid- and short irons. Chances are, you'll perform best with the club that most appeals to your senses.