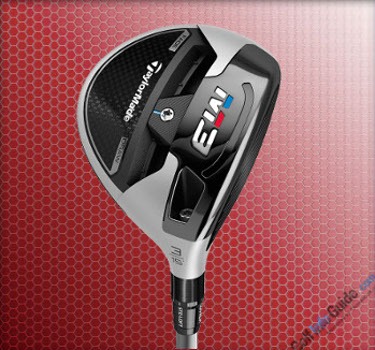 Photo Packaging Product Credit: ©TaylorMade Golf
The TaylorMade M3 Fairway Wood retails for $299.99 (MSRP) and it was built and designed as a premium fairway aimed at better players, featuring an adjustable sliding weight. The M3 fairway wood is the successor of the M1 which was released last year, and the overall design is basically the same, yet there are a number of improvements. The crown in the Taylormade M3 Fairway Wood is built using a five-layer carbon composite material, just like in the M3 driver, a technological innovation that saves weight. The body is made from 450 stainless steel and the M3 fairway wood uses the excellent and very strong Ni-Co C300 face. The combination of an ultra light and thin crown and composite panels (the M3 fairway wood has forty percent more carbon in the crown compared to the previous M1) makes this baby to be one of the best on the market today, breaking performance barriers by being both adjustable and amazingly long.
The patented Ni-Co C300 face in the M3 fairway wood is not only stronger than the M1's, but speed and durability were also improved. The new Taylormade M3 Fairway Wood comes with the company's proprietary SWT technology, which stands for sliding weight track, together with a smaller screw head and port, which affects the Speed Pocket in a positive way, i.e. everything in this fairway wood is aimed at promoting plenty of distance. Taylormade did a great job with the M3, creating a very balanced club, which appeals to a wider range of players than the M1 2017, a club that's incredibly easy to launch, making for a great alternative to other hot fairways available in the market, especially for those who need to keep the spin down or players with high speed swings.