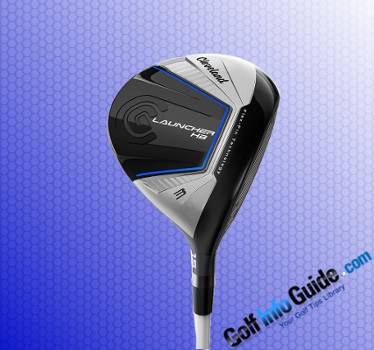 Photo Packaging Product Credit: ©Cleveland Golf
The Cleveland Golf Launcher HB Fairway Wood retails for $219.99 (MSRP) and it combines the next generation HiBore and Launcher technologies to produce exceptional distance, speed and control. To make a long story short, the Cleveland Golf Launcher HB Fairway Wood is an interesting choice for golfers willing to trade adjustability for an affordable price, but keep in mind these fairway woods make no compromise in terms of performance, i.e. they come with built-in forgiveness and powerful feel. It's interesting to observe Cleveland Golf's marketing strategy with their latest Launcher HB Fairway Wood. The company noticed that prices are continually rising, yet the technological improvements generation to generation are not significant, or at least not enough to justify the price. Enter the Cleveland Golf Launcher HB Fairway Wood, which, just like its Launcher HB Driver sibling, is very affordable, as Cleveland recognized that most players don't really require adjustability, hence they were capable to deliver relatively cheap woods (and drivers) which are optimized for one setting, and one setting only: launch. In terms of design, this fairway wood looks very much like the driver (the Launcher HB Driver that is), making for a very good looking and sober piece of golf gear.
The sound of the Cleveland Golf Launcher HB Fairway Wood at impact is true to its name, i.e. a full-throttle metallic crack, and, very importantly, the sound remains consistent across the face, which is actually more of a statement about its forgiveness than to its lack of feedback. This feature is due to the Launcher Cup Face, which is connected to the Flex Fin; these 2 technologies combined work together for delivering a solid strike feel on basically every shot. Also, the energy transfer is superb, as the shaft/head were tuned for controlled power. Bottom line, if you're looking for a no-nonsense fairway wood which has tons of forgiveness built-in and it's very easy to hit, the Cleveland Golf Launcher HB Fairway Woods should be on your short list.