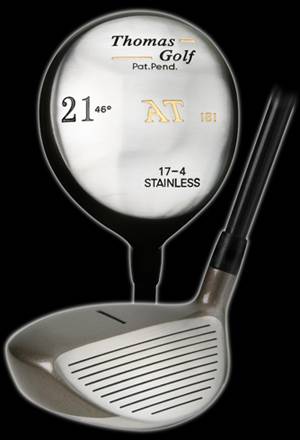 Traditional fairway woods are designed to hit the ball long distances thanks to their low lofts, between 13-19°. But fairway woods don't end with the #5. In fact, some are made with lofts as high as that of a sand wedge. 
More golfers are using high-lofted fairway woods because their larger head size and longer shaft length provide greater forgiveness and confidence than standard irons or hybrid irons. Also, the center of gravity is farther from the face on a fairway wood, which helps produce a higher trajectory. 
High-lofted fairway woods are a good choice if you have a problem with shanking. Since the hosel is positioned above the clubface, the ball is much less likely to strike the hosel and fly off course.   
These clubs perform well out of tall grass because the head slides through easily without snagging, as irons often do. Fairway woods also provide a much larger sweet spot than most irons. 
Fairway woods should definitely be included in your golf club set. Most golfers should carry a 3-, 5- and 7-wood; those who struggle with the irons should consider the 9, 11, 13 and 15 as well.
Click For More Info On Men's Fairway Woods
    or     Ladies Fairway Woods