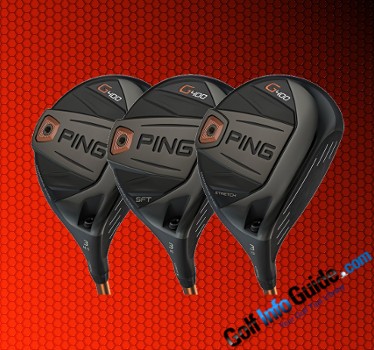 Photo Packaging Product Credit: ©Ping Golf
The Ping G400 fairway woods are built and designed for two main purposes: to be extremely consistent and easy to launch. These babies are great for any golfer looking for total control over trajectory and shape shots. What's very interesting about the Ping G400 fairway woods is that they manage to appeal to all golfers, regardless of their skill level, as they make for a great combo of ease of launch, forgiveness and shot shaping control. Just like the rest of Ping's G400 line, the fairway woods sound and feel solid, with excellent feedback and they're easy to launch, producing a very strong ball flight. If you're a creative golfer with regard to your long game, you will love the Ping G400 fairway woods.
Now, speaking about the G400 SFT, Ping created it to help players that would like to hit a draw, i.e. to see the ball move right to left. Also, the SFT version is high launching and extremely easy to hit, being built and designed to provide you with maximum forgiveness, while helping you eliminating the slice. Like all the three versions of the G400 fairway woods, the SFT comes with a minimalist and elegant matte black crown, and the company's proprietary Turbulators. Yet, the shape of the SFT differs from the standard version, featuring a shallower face, and larger from front to back, being round and symmetrical. In terms of sound and feel, the SFT too is really solid in both regards, with good feedback and very stable. What's best about this fairway wood is that will produce high draws even when you fail to hit the ball properly, and that's due to its larger head, and also the higher loft compared to the standard G400 FW. Finally, the G400 Stretch fairway wood is designed to be very long, i.e. to maximize distance off the tee. If you're a niche player looking to squeeze the last drop of performance (distance off the tee in this case) from your fairway wood, the Ping G400 Stretch would suit you like a glove, as it does it brilliantly.