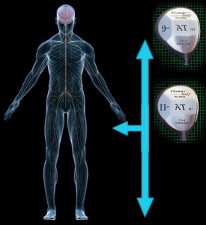 Golf improvement is a never-ending process. Just look at the pros, who hit hundreds of practice balls and spend hours chipping and putting on a daily basis.
---
---
Few amateurs can invest that kind of time on golf. But you can achieve continual improvement by focusing on a few key items. Follow this checklist and, provided you work at it, you'll enjoy regular progress toward lower scores.
Make sure your equipment fits: If your clubs aren't built to match your body and swing, you'll never maximize your potential. In fact, you're likely to develop bad habits as you unconsciously adjust your swing to fit your clubs. Clubfitting integrates measurements like height, hand size and wrist-to-floor distance into your clubs' specs (length, lie, grip size), greatly bolstering your chances of success. Clubfitting can be done online, free, through the Thomas Golf website.

Another way on How to Improve Your Golf Game is practice the short game: It's a widely-cited statistic that putting accounts for about 40% of a typical golfer's strokes – far more than any other aspect of the game. Make a point to practice your putting, especially inside five feet. It's also relatively easy to get better at chip shots, pitching and bunker play. Solid short game skills are less likely than the full swing to desert you without notice, so any time spent honing them is time well spent.
Limit your practice with the driver: No doubt about it, the driver is the most fun club to hit. That's why many of us blast one range ball after another after another with the big stick. Trouble is, we don't use it enough on the course – about 14 times per round at most – to justify so much practice. Yes, it's helpful to be long and accurate off the tee. It's more important to be a consistent iron and hybrid player. Plan your practice sessions accordingly.

Take lessons from a pro: For beginners, it's critical to learn the fundamentals, and only a certified teaching pro can educate you properly. For more experienced players, occasional lessons or even a series of sessions can help you fix swing faults or fine-tune different aspects of your game. Here's a definite sign that you should seek professional help: You often find yourself muttering, "What am I doing wrong?" A good teacher can tell you.
If you really want to go far in this game, focus on building a low-maintenance swing building a low-maintenance swing. As the term implies (How to Improve Your Golf Game), it's easier to achieve consistency and correct yourself when things go wrong if your swing is relatively simple.