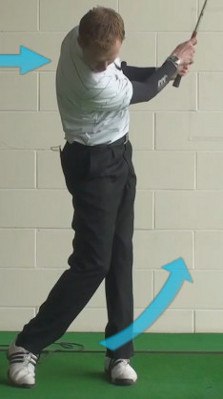 Golf is rife with knee-knocking challenges, but for sheer, panic-inducing terror, the shot over water has no equal. No one is immune, not even the pros – just ask anyone who's stood on the 12th tee at Augusta National or No. 17 at TPC Sawgrass wondering what club to hit.
If the world's greatest players get nervous when hitting over a hazard, what hope do the rest of us have? Plenty. Here are some handy tips for conquering this scary shot:
Be target-oriented: Focus on where you want to hit the ball (the green or fairway) rather than where you don't want to hit it (the water). Preoccupation with danger inevitably lands you there, so think target, not trouble
Take more club than you need: If water's in front of the green, wouldn't you rather be too long than too short? Make sure you've got plenty of club to carry all the way, even if it means going over the green. This gives you a margin for error in the event of a mishit.
If possible, pick a favorite club: Stuck between two clubs. If there's one you tend to favor, hit that one. You'll have more confidence at address, and make better contact if history's an indication.
Swing through to the finish: When we're anxious about results, we tend to lift the head or slow the swing too early. Visualize a full finish, posing as your ball lands safely on the green, then execute to bring the image to life.
A few deep breaths are always recommended when the nerves creep up. Make sure you're calm and steady before pulling the trigger.