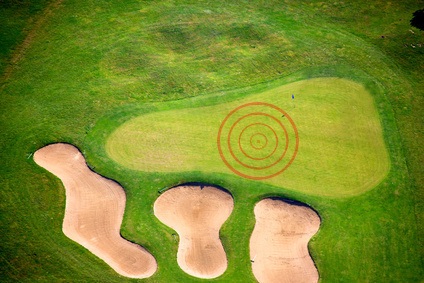 Many great golfers, including Phil Mickelson, are notorious for aiming at almost every flag. No matter where the pin is placed, they zero in on it with practically every iron shot.
These players tend to make lots of birdies, but also put themselves in precarious positions several times each round.
Pros can get away with over-aggression thanks to their superior chipping, pitching and putting. For most golfers, though, a more cautious approach yields better results. In fact, playing to the middle of the green is a wise choice on most occasions.
greens and you'll have more birdie chances, fewer three-putts, and put less pressure on your short game. In other words, it's an easy way to lower your scores, – and your stress.