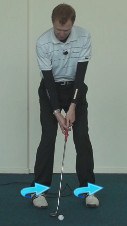 The most memorable moments of Ben Crenshaw's two Masters victories happened on the greens. That's only fitting, since Crenshaw is regarded as one of golf's all-time greatest putters.
Crenshaw created the first of these indelible images in 1984, when he holed a long, sweeping birdie putt on Augusta National's 10th green in the final round. The second came on the 18th hole in 1995, with Crenshaw breaking down after the clinching putt just a week removed from the death of his mentor, Harvey Penick.
Naturally, "Gentle Ben" credits Penick for helping him develop the most envied stroke in golf -- and Penick's guidance had nothing to do with technique.
An 11-year-old Crenshaw was on the practice green at Austin Country Club with a dozen or so balls, putting each one from the same spot to the same cup, when out strolled Penick. Crenshaw picks up the story: "He said, 'That's good for just that particular putt right there.' He said, 'You'll never have that putt again the rest of your life... Go putt to other holes.'
"That's the only way you get imagination and feel."
The directive was in line with another pearl of Penick wisdom. "He said, 'Never try to look like anyone else when you're putting,'" Crenshaw recalls. "You have to be yourself when you putt."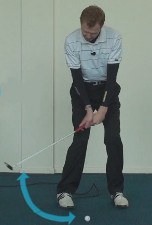 Crenshaw clearly took those words to heart. His stroke is one of a kind, a long, flowing motion which rolls the ball with perfect pace, time after time. Crenshaw is especially adept from mid-range to long distance, his putts trickling toward the hole and dying just over the lip, or within tap-in length.
His prowess on the greens helped Crenshaw overcome a tendency toward wildness off the tees. After a celebrated amateur career in which he won the NCAA individual title three times, Crenshaw went on to claim 19 PGA Tour titles. He was inducted into the World Golf Hall of Fame in 2002 and continues to compete on the Champions Tour when he's not designing amazing golf courses with partner Bill Coore.
What it looks like: Crenshaw's long putts seem to flow toward the hole, usually taking the maximum break as he aims to roll the ball just far enough to reach the cup.
How Crenshaw does it: His setup and stroke, as you'd expect for a "feel" putter, are highly individualized. Crenshaw aligns his feet and shoulders left of the target, with his hands well forward of the putter head and more weight on his left side than his right. Crenshaw swings the putter back very slowly, focusing on a smooth tempo. His forward stroke mirrors this silky, unhurried pace.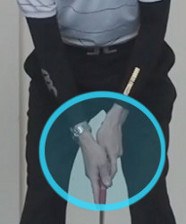 How you can do it: Gentle Ben's key recommendation to amateurs: Lighten up on your grip pressure to the point where the putter feels heavy. This allows the putter to swing, pendulum like, rather than the hands and arms forcing it back and through. "It should be held as a delicate instrument," Crenshaw says, "because you're doing delicate work."
Other critical points include striking the ball solidly and keeping your head still throughout the stroke. That's about the extent of Crenshaw's technical advice. Otherwise, it's all about comfort and feel. 
"Putting is fingers and hands and eyes, and imagination," Crenshaw says. Pay more attention to pace than line, and try to roll long putts right up to the hole.
Above all, Crenshaw says, "Be natural." In other words, don't get caught up in mechanics. You'll three-putt less often and sink the occasional bomb.