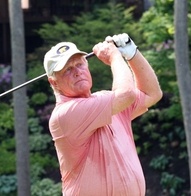 First published in 1974, Golf My Way by Jack Nicklaus wasn't a technical tour de force like Ben Hogan's Five Lessons: The Modern Fundamentals of Golf nor a fount of homespun practical wisdom like Harvey Penick's Little Red Book. But Nicklaus' contribution to golf literature may have impacted the game more than any other instruction guide.
Nicklaus was in his prime when Golf My Way hit the shelves, so it's no surprise the book has sold more than 2 million copies worldwide and never gone out of print. In fact, it's now available on DVD, and there's even a Golf My Way iPhone app. The original book (and later versions) features hundreds of succinct, easy-to-follow lessons on everything from equipment to the setup to the finish, with helpful illustrations by Jim McQueen that greatly aid the reader's understanding.
Clearly, Nicklaus and his long-time collaborator Ken Bowden got something right. Many famous pros have cited Golf My Way as their introduction to the golf swing: Greg Norman, Ernie Els, Ian Baker-Finch and K.J. Choi to name a select handful. In fact, many credit the book with inspiring them to play the game seriously in the first place.
It makes sense that so many golfers, both new and experienced, would seek to emulate Nicklaus. His record is considered the greatest in golf, topped by 18 professional major championships. And it wasn't just what he won that made Nicklaus' methods so appealing, but how he won.
The "Golden Bear" could overpower courses with prodigious length, yet he's regarded as one of golf's master strategists. He launched towering long irons like no one before him, wowing fans with shots like his laser 1-iron on the 71st hole of the 1972 U.S. Open. Nicklaus putted brilliantly too – especially in pressure-packed moments.
The irony behind Golf My Way is that Nicklaus' swing was far from "textbook."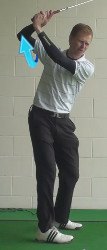 His so-called "flying right elbow" strayed noticeably away from his side at the top of the backswing, a rarity among top pros. His swing plane was markedly upright (vertical) as well, a major departure from the flatter arc employed by Hogan and other stars. Plus, Nicklaus never developed a short game to match rivals like Gary Player, Lee Trevino and Tom Watson.
Of course, Golf My Way didn't teach golfers to copy Nicklaus' quirks or ignore their chipping and bunker play. The book did exactly what its title promised: It explained how the world's greatest player approached every aspect of golf, in a language the Average Joe could easily transfer to his own game.
Add that to Nicklaus' list of major victories.
---
---
Learn the unique address positions Nicklaus employed to enhance his power and ballstriking.