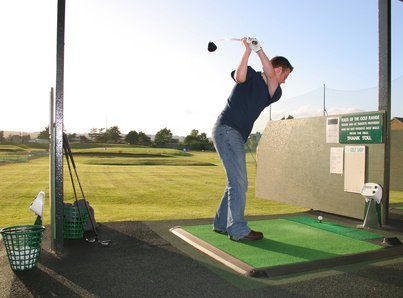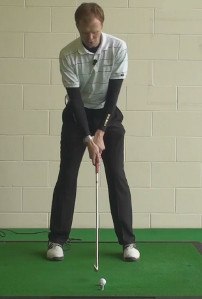 Synthetic driving range mats have come a long way since their introduction. Today's high-tech mats are much more true-to-life than their predecessors, offering a reasonable facsimile of hitting off actual turf. 
That said, even the best mats can't precisely replicate the action, sensation and feedback that grass provides. And many ranges still feature older models, which may be worn thin and hard. 
Practicing from a mat brings several disadvantages, which vary in severity depending on the mat's quality. First and foremost, the club will bounce or slide into the ball on a fat shot, delivering a solid strike that can mask the error. Also, older mats can cause pain for those with sensitive or damaged hands, elbows and shoulders. 
While it's always preferable to practice on natural turf, we don't always have a choice. Here's how to make the most of your practice sessions on the fake stuff. 
Do 
Hit your middle and long irons, hybrids and fairway woods: These clubs require more of a sweeping swing, less of a downward blow, than short irons do. If you pick the ball cleanly or make just a slightly downward swing, mats perform fine.
Work on shots from "hardpan": If you're stuck with old, extra-firm mats, take the opportunity to hit shots as though you've found a hard, bare lie on the course. Try nipping your wedges with compact swings, or picking the ball cleanly with longer clubs. 
Don't 
Adjust to a sweeping swing with the short irons: If you're uncomfortable hitting sharply down, you'll naturally adjust to a swing that picks the ball off the mat. You're better off skipping the short irons entirely, because you'll ingrain an action that causes trouble on the course. 

Hit from a stationary tee that's the wrong height: Many mats have built-in tees whose height can't be adjusted. In general, this height is too short for a driver, too long for fairway woods, hybrids and irons. Again, your best bet is to forego hitting off the tee until you can find a range with turf or mats equipped for regular tee usage.