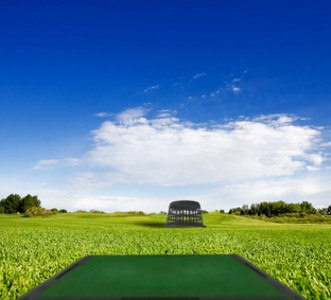 While some golf courses and driving ranges feature excellent short game practice areas, many are woefully lacking in this critical department.
---
---
The typical facility will offer targets in 25- to 50-yard increments, starting at the 50-yard mark.
If you lack an adequate place to practice your game from 50 yards and in, there's an easy solution right in your back yard – literally. Even if the grass isn't up to golf course standards (or you'd rather not hack it to pieces), you can buy a synthetic turf mat from your local golf retailer or an online shop.
You'll need one additional prop to use as a target, such as a laundry basket or bucket. Place the target in a good spot, then mark spots at 10, 20, 30 and 40 yards from the object. (If you've only got 20 yards of space, just go to 20.)
Start by hitting 12 balls from 40 yards out, then move to the next spot and so on. Within 15 minutes, you'll have hit four dozen practice shots. It may not sound like much, but do this
Several nights each week and you'll see marked improvement on the course.