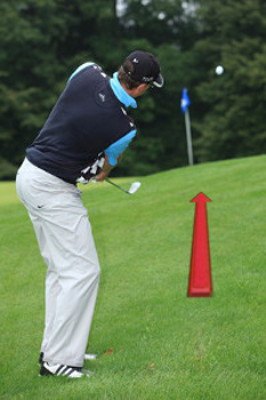 ---
---
The term "elevated green" refers not to a green that's perched at the crest of a steep hill, but one that is built to sit higher than the surrounding ground.
Golf course architects achieve this by creating a mound of earth and placing the green surface on top of it. You may hear such greens called "push-up" or "pedestal" greens as well.
Elevated greens are common on courses from all eras. Earlier designers like Donald Ross and Robert Trent Jones utilized them often, as do modern architects including Jack Nicklaus. Playing to an elevated green is different than approaching a conventional green that lies level with the land around it. Think of it this way: When approaching an elevated green, you must elevate your shots.
Here are some tips to help you handle these tricky targets:
Flight your approach shots high: When hitting to an elevated green from more than 100 yards out, the surrounding slope makes it tough to run the ball onto the "dance floor." Approach shots landing short of or on the bank will often stop there, sometimes rolling back down to the flat fairway or rough. What's more, the green's elevation effectively lowers the trajectory of approaches; even if you carry the ball onto the surface, it may bounce over.

Therefore, your shots must not only land on the green, they need to come down on a steep trajectory. Hitting the ball higher is a simple process: Just move the ball an inch or so forward (toward the target) in your stance. This adds loft to the clubface and height to your shots.

The best miss is often short: If you miss an elevated green to the left or right, the ball will often carom off the bank into a hazard, trees or rough. Long is usually wrong, too. Greens tend to slope from back to front, so a chip from behind the green may be frighteningly fast. A ball which lands on the slope fronting the green typically stops quickly and leaves an uphill recovery shot that's easier to execute.
Be careful with club selection: While most pedestal greens are elevated less than 5 feet above the fairway, that's just enough to make a difference in the club you choose. As a general rule, a yard of rise adds a yard to the distance of your shot. So, if you've got a 150-yard approach to a green that's elevated 1 yard, play it as 151 total.

That hardly seems worth noting, but it can make a difference when you're between clubs. Remember, you want to hit the ball higher, so taking the shorter club (an 8-iron instead of 7) and swinging hard will produce a higher shot. If you're not confident you can reach with the shorter club, take the longer one, grip down a touch and make a full swing.

Learn two shots for recovery: When you miss an elevated green, you'll face a couple of options for the up-and-down attempt: a high shot that clears the bank and lands softly on the green, or a low one that runs up the slope and toward the flag.

If your ball lies on the upslope, the lofted pitch is usually your best bet because the ball will naturally jump high off the clubface. When playing from a flat spot at the base of the bank, a bump-and-run shot with a less lofted club is easier to pull off.