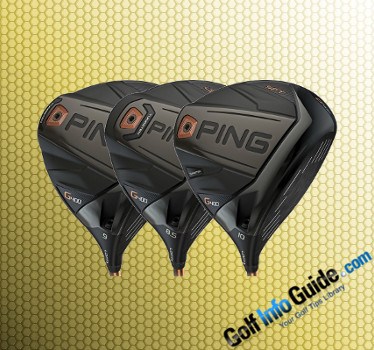 Photo Packaging Product Credit: ©Ping Golf
The new Ping G400 driver is that kind of piece of golf gear that will go straight into your bag, as it delivers incredible forgiveness and feels awesome, boasting quite a few technological improvements compared to the previous generation. At first sight, you'll be shocked by how small the G400 driver looks, and that's mostly due to its shaping, which is aimed at enhancing its compact, strong look. The ultra-thin crown uses the company's proprietary Dragonfly technology to save weight, and you'll definitely notice the biggest Turbulators yet. On the turf, the Ping G400 sounds amazing and feels rock-solid, delivering good feedback at ball impact. But the main attribute of the Ping G400 is forgiveness, which is simply incredible. The company says their latest driver has the deepest center of gravity and the highest moment of inertia in golf, and that's sound about right to me, because this driver is incredible on mishits. Also, the G400's improved shaped dramatically reduces drag during the downswing by fifteen percent. Now, there are two versions for the G400, besides the regular: the G400 LST, which stands for low spin tech, and the G400 SFT, i.e. straight flight tech.
Their names are pretty much saying all there is to know, but here's the TLDR version: the Ping G400 SFT driver also comes with amazing forgiveness, but on top of that, it's aimed at golfers who want to hit a draw, being designed for players that slice. Compared to the standard driver, the G400 SFT has a lighter swing weight, which is shifted toward the heel, thus moving the sweet spot in the proper location to promote a draw. However, you'll see that draw bias in the G400 SFT is not overdone, while forgiveness is off the charts, just like in the regular G400 driver. The Ping G400 LST is also pretty similar to the vanilla version, but delivers less spin. While the regular G400 driver comes with the tungsten weight positioned all the way back, the LST's is approximately 1 inch further forward. Playing this driver you'll feel the mishits more compared to the standard G400. It's worth mentioning that the Ping G400 LST spins approximately 300 rpm less compared to the standard driver, being also very forgiving and low spin.