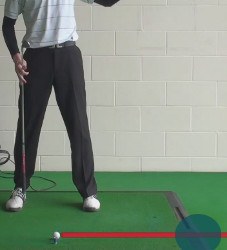 Many American golfers consider the blind shot – where you can't see the target you're hitting to – an abomination. Most course designers avoid building holes with blind shots at all costs. Don't want to annoy the paying customers, after all. 
---
---
But sometimes, blind shots come with the territory – especially if that territory is unusually hilly or studded with sand dunes. Blind shots are common on the courses of Great Britain, especially those ancient links where man had little hand in the layout. 
Love them or loathe them, blind shots are part of the game. Here's how to conquer them, or at least survive to play the next hole: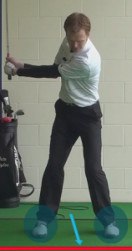 ---
---
Many blind shots play uphill, so factor in the slope when calculating yardage. As a general rule, for each yard of slope the target sits above the level of your ball, add the same number of yards to your actual yardage. For example, if the target is 30 feet above you, add 10 yards.
Choose an aiming point directly in line with the target. This may be a tree behind the green, or a spot on a dune that blocks your view.
Line up with the spot and trust your alignment, even if it feels off.
Hit and hope. 
---
---
If you can't find your ball when arriving at the green, always check the hole!