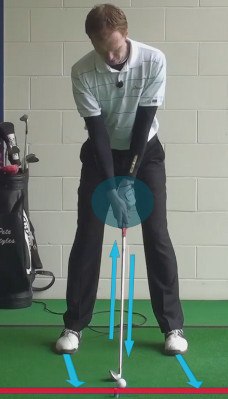 Confidence: To play your best golf, you simply must have it. Confidence is necessary to perform to your ability and potential, and fosters trust in your swing under pressure. With confidence, you spend less time battling negative thoughts and put more energy into positive action. 
Work on these golf basics to build confidence in your game: 
Grip the club with proper hand position and pressure.
Correctly align your body and club with the shot's target line.
Exercise to gain strength and control over your body and clubs.
Play clubs that are custom built to your height, arm length, swing speed and hand size. The right fit will build trust in your equipment. 
Making the right equipment choices will also drive up yor confidence. Some examples: 
If you have problems hitting long irons, take a close look at hybrids or fairway woods to replace them. (Especially if you don't like hitting down and taking divots, but prefer a more simplified, sweeping swing.)
If your drives have a fade or slice and sometimes block to the right (for a right-handed  golfer), changing to a driver with an offset hosel can make a big difference. 
If your putter swing has too much wrist action, causing you to flip the putter head at the ball, consider changing to an oversized grip and/or a putter with a heavier head.