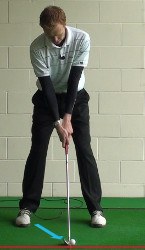 One of the many things that set tour pros apart from amateurs – even very good ones – is the ability to control the ball's trajectory.
---
---
This is an important factor in windy conditions, but also when playing to different pin placements, carrying distant hazards or hitting a shot that runs after landing.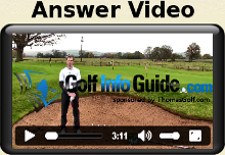 There's no real magic to altering the height of your shots. It's largely done by changing the ball's position in your stance, which determines the club's effective loft at impact. As a simple rule, the farther up in your stance you play the ball – toward the left foot, for a right-hander – the higher it will fly. Play it farther back, or to the right, to produce a lower flight. 
It's important to keep the hands ahead of the ball and the shaft leaning toward the target on iron shots. The farther back you play the ball, the more the shaft will lean.
This "de-lofts" the clubface for a lower trajectory. The same concept applies on chips and bunker shots.
---
---