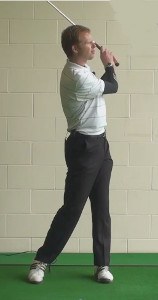 Do you typically begin an 18-hole round with a solid front nine, only to fall apart coming down the stretch? You're certainly not alone. If you've watched a professional golf event lately – or ever – you know even the best sometimes suffer from the same affliction.
Of course, it's understandable when pros melt under the intense pressure of tournament golf. What's your excuse? First of all, you're not a pro. You don't spend hours every day preparing your mind and body for golf's demands. Pressure or not, you simply aren't conditioned for the rigors of a long day on the course.
That doesn't mean you have to commit yourself 100 percent to golf in order to play well for 18 holes. If you stay in shape with regular off-course exercise, you're already ahead of the game.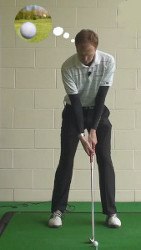 Here are some tips to boost your start-to-finish performance, even if you play and practice sparingly.
Keep the fuel tank full: It's important to eat a healthy meal of protein and "good" carbs (whole grains, fruit) before you play, and to snack on similar foods during a round. It's critical to stay hydrated, too, so drink plenty of water as the day wears on. You'll have more energy – physical and mental -- when those final holes roll around.
Concentrate on shot process, not outcome: If you reach the decisive stretch with a good score, you'll naturally get a little nervous about the possibilities. It's important to stay in the moment and focus on the task at hand – the next shot – rather than thinking ahead to what could be. In these situations, the "process vs. outcome" approach is your best friend.
Keep an even keel: Nothing will sap your mental energy quicker than a temper tantrum, though a celebratory high isn't much better. Amped-up emotions can cause us to lose focus, too, which is why amateurs often follow triumph with tragedy. Go ahead and smile or pump your fist after a birdie. By all means, scowl at that missed 3-footer. Then let it go. The energy you save will come in handy later on.