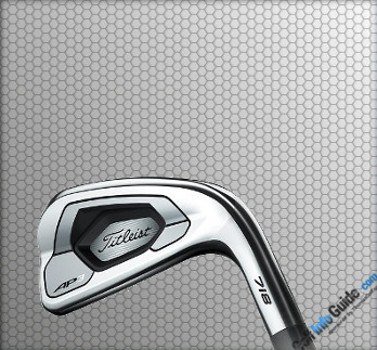 Photo Packaging Product Credit: ©Titleist Golf
The Titleist 718 AP3 Irons retail for $185/club in the steel version and $210/club in the graphite, being built and designed as a melange between the AP1 and AP2 irons, thus making for the best of both worlds so to speak. Also, the AP3 aims to be the ultimate distance iron as per the company's claims. Titleist's new 718 AP3 irons are said to be the longest and fastest player irons ever, delivering fast and forgiving performance, together with solid feel, in a slimline package. In terms of look at address, the 718 AP3 irons have a much thinner sole and top line compared to the AP1, and in terms of blade length they're closer to the AP2.
On the golf course, the 718 AP3 irons launch the ball lower with less spin, which translates into longer total distance. Also, they're more forgiving than the AP 2 irons. Titleist used their classic hollow blade built for the head, with a cavity behind the badge. The mid sized head makes for a nice combo of forgiveness and feel in a classic shape with great looks, and I wouldn't be surprised if the 718 AP3 irons will soon become one of Titleist's best selling models. As the company puts it, the new Titleist 718 AP3 Irons offer the forgiveness/distance of a game improvement iron together with the feel and look of a players' iron, and that's rare nowadays.