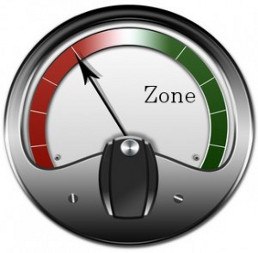 Some golfers have good concentration. Others are practically impenetrable, especially under the gun. 
---
---
Ben Hogan, Jack Nicklaus and Tiger Woods all had the ability to block out distractions and focus on the golf shot at hand. It's a big reason they claimed 41 major titles (and counting) between them. 
Unless you hope to play at the highest level, you don't need that kind of concentration on the course. But if you want to compete in tournaments, or merely improve from round to round, getting into your own personal "zone" can increase your odds of success. 
Here are a few tips for boosting your focus: 
Stick with your process: One reason a steady pre-shot routine is so vital -- it gives you something to think about besides the potential outcome of a shot. Develop a system of steps – the simpler the better – and follow them on every single shot. That means on the range, too. 
Let go between shots: No one can keep laser-like intensity for an entire 18 holes. Try and you'll be mentally drained by the turn. Once you've played a shot and processed the result, unclench your brain until you approach the next one. Take in the beauty of the course, make small talk with your partner or competitor… The idea is to relax the brain in order to refresh it. 
Think ahead, not backward: Bad shots are inevitable. When you hit one, analyze what went wrong and how to prevent it next time, then move on. Take the emotion out of it and one bad shot won't lead to another.