Within minutes, we will create a video golf lesson personalized for your needs.
Progress 0%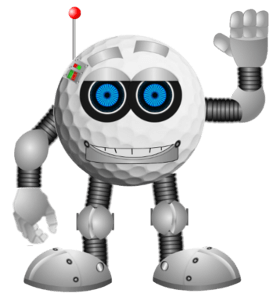 Every pro golfer has a personal swing guru at his beck and call, ready to fix any problem at a moment's notice.
Now, so do you.
Golf-Info-Guide.com puts custom-tailored instruction at your fingertips with our Personalized PGA Golf Video Online Lesson feature. Just answer a few basic questions and in a matter of seconds, video tips from a professional golf teacher will pop into your inbox.
Here's how it works:
On the first screen, you'll identify where you'd like help: Swing Faults, Swing Improvements, Setup and Address, Short Game or Mental Side.
Screen 2 will present a menu of options based on your screen 1 selection. For example, say you chose Swing Faults to begin. Now pick your specific ailment: Slice, Hook, Pull, Push and so on.
On the third screen, you'll be prompted to choose the best description of your issue. For example, "I'm a new golfer with a slice," or, "I'm looking for a good drill to work on my hook problem."
The next screen lets you continue by choosing another topic from the original menu, or end the process and receive your tips.
Once finished, just enter your name, gender, age, hand (right or left) and email address. Within seconds, we'll send you a link to a page with one or more video lessons specifically geared to your needs.
How cool is that?
If there's anything at all wrong with your swing or stroke - and isn't there always something? - the Personalized PGA Golf Video Online Lesson tool will instantly locate a solution within our vast library of tips. The same applies if your game is hunky-dory and you just want to sharpen the skills.
Need a cure for the shanks? We've got it.
Fat shots driving you mad? Consider them gone.
Looking for a few extra yards off the tee? They're only a few clicks away.
Just like a coach to the stars, the Personalized PGA Golf Video Online Lesson service is available 24 hours a day, seven days a week. Use it after a frustrating round or before a practice session. Dial it up when you need some pre-tournament fine-tuning or when a reliable part of your game suddenly goes missing.
Like all content at Golf-Info-Guide.com, this easy-to-use service is absolutely FREE. Try finding another swing guru who will work for that wage.