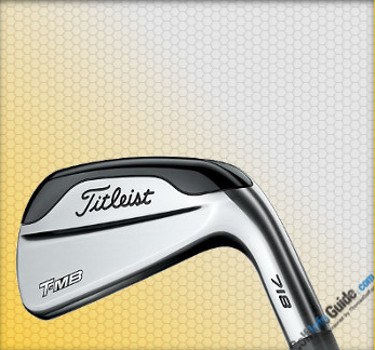 Photo Packaging Product Credit: ©Titleist Golf
The Titleist 718 T-MB Irons retail for $280/club in the steel version and $305/club in graphite and they're built smarter to go faster, i.e. they deliver more distance and high launch in a muscle back design, due to their state of the art construction: composite materials, a hollow body, a thin/unsupported face for faster ball speeds than ever before and high density tungsten used in key points. To make a long story short, the Titleist 718 T-MB irons are designed to deliver Tour feel and looks with greater distance, being a unique/niche club that makes for a very interesting melange of game improvement elements, such as the tungsten weighting and the hollow body, while still looking like a players' iron.
The Titleist 718 T-MB sounds very solid, as expected from a forged iron, with center hits giving you a good click, while poorly struck shots sounding like a rock, i.e. there's plenty of feedback in these babies. The feel is very precise and responsive, a feature appreciated by better players, but that may disappoint the ones looking for these irons to be lively and forgiving. The thing is, the T-MB was not designed for forgiveness, but for distance, and with proper fitting, they make for an excellent combo set for better players looking to gain a few extra yards in the 2/4 iron slot, but without sacrificing playability with their long game.