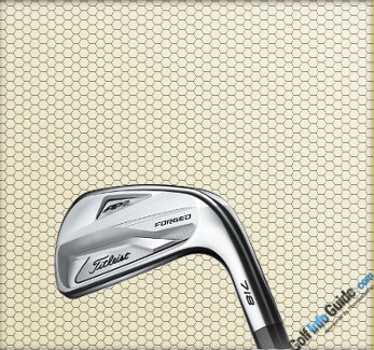 Photo Packaging Product Credit: ©Titleist Golf
The Titleist 718 AP2 Irons retail for $185/club in the steel version and $210/club in the graphite version, and the company claims them to be the gold standard for contemporary Tour irons. The AP2 Irons are built and designed to raise the bar in the golf industry with regard to Tour-iron excellence and Titleist focused on delivering ultimate playability, along with forgiveness and consistent distance. Speaking of excellence, the Titleist 718 AP2 Irons not only look great, but they also feel awesome, offering predictable results shot after shot, high spin and solid forgiveness, considering the fact these are players irons. Basically, with their new 718 AP2, Titleist did not disappoint the loyalists, especially when it comes these irons' design and look at address.
These babies were built to please better players, and their looks are a huge part of their appeal: a thin top line, a thin sole and very little offset. The Titleist 718 AP2 Irons look great even in the bag, boasting their almost entire chrome/white colorway, with a touch of black for branding and outlines. Performance wise, the 718 AP2 irons are reasonably forgiving and Titleist put tungsten in the heel and toe, thus creating a head which is better on off center impacts, i.e. more stable. Keep in mind the spin is quite high in the 718 AP2 irons, and that can be a benefit or a hazard, depending on one's style. Just fit them well, and they'll rock you world.