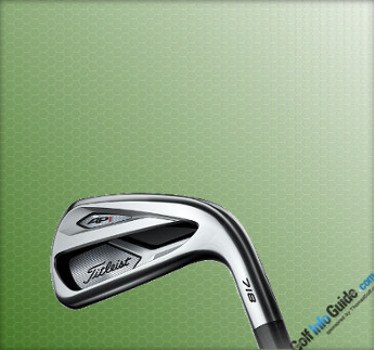 Photo Packaging Product Credit: ©Titleist Golf
The Titleist 718 AP1 Irons retail for $140/club (steel) and $165/club (graphite) respectively and they're built and designed to be the irons of choice for the average golfer, as they're long and forgiving just like, any game improvement iron strives to be. At address, the Titleist 718 AP1 irons have that game improvement look, featuring the classic cavity, a thick top line and sole and a substantial offset. However, the two-tone line makes it appear thinner than it actually is and the black and silver colorway is more players-iron-like than your garden variety game improvement club. At ball impact, the Titleist 718 AP1 irons are very clicky, a feature that makes them feel long and fast; however, mishits feel and sound dull, making it obvious you've missed your shot.
On the good side, performance-wise that is, the ball speed produced by these irons is among the highest on the market and the spin is relatively low, with high launch and strong ball flight, which translates into loads of distance. Also, forgiveness is impressing, which means using the Titleist 718 AP1 Irons will keep you in the green. Bottom line, if you're looking for affordable irons which have both the Titleist look and performance, these babies are worth a swing.