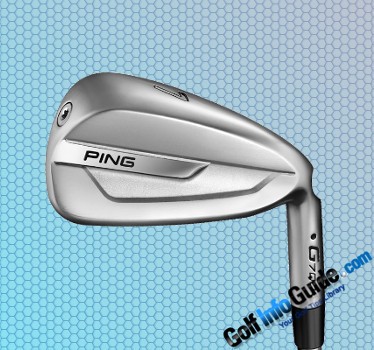 Photo Packaging Product Credit: ©Ping Golf
The Ping G700 Irons are a very interesting addition to the company's paraphernalia. If you think the G400 irons are easy to hit and amazingly long, you'll be definitely impressed by these babies. The G700 irons are built and designed as max improvement models, and to achieve the category's specific goals, i.e. forgiveness and distance to the max, Ping built them with hollow bodies and very thin steel faces. Truth be told, the Ping G700 irons act more like metal woods when it comes to ball-speed and high COR induced launch. The G700 mark a premiere for the company, being Ping's first hollow iron set, aimed at golfers with mid-slow swing speeds who seek increased distance and height on their shots. Make no mistake: these irons are made with an emphasis on distance. However, Ping did not sacrifice everything else just to achieve the maximum distance possible, yet distance was clearly their main priority.
Along with distance, the G700 irons also excel at height, which was Ping's second design goal, and to achieve it, their Research and Development department designed the joint where the leading edge meets the bottom of the hitting area to be as thin as possible, which makes it act as a springboard of sorts, thus helping with getting the ball up more efficiently. The face of the G700 irons is machined from C300 stainless steel, which is thinner around the edges and thicker in the center; translated into real life, it means that you'll benefit from unparalleled consistency distance-wiseduring your game, due to the lack of hot spots on the face. The hollow-body design combined with the steel face allows the hitting area to flex better at impact, thus increasing ball speed and promoting a higher launch. All these features translate into shots landing more steeply and with improved stopping power, and also more carry distance. Bottom line, if you're looking for a set on irons that are short on mythology, yet plenty long in terms of forgiveness, distance and other desirable features in a max game improvement iron, I've got good news for you: the Ping G700 have your name on it and I bet these irons are going to surprise a lot of people.