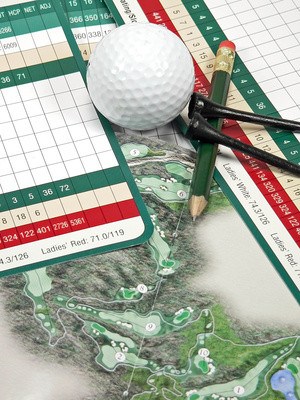 The advent of Shotlink has taken PGA Tour stat-tracking to a whole new level. Data from every single shot played in tournaments – from the longest drive to the shortest putt – is crunched into hundreds of statistical categories.
---
---
Golf fanatics aren't the only ones who study these figures. The pros do, too. Stats help them identify their strengths and weaknesses, then gear their practice around those areas needing improvement.
Amateurs, of course, don't have access to such detailed information. But you can still track your own stats and use them just like the pros do. Make note of a few key indicators on each hole and after a few rounds, tell-tale patterns will emerge.
Use your scorecard, a notepad, or a GPS unit or smartphone with a stat-tracking app to mark your: 
Fairways hit
Greens in regulation
Number of putts
Distance of first putts
Up-and-downs from off the green
Penalty strokes
The results can prove quite handy. For example, you may discover that you're only hitting an average of five fairways per round, or that you're three-putting frequently between 25 and 35 feet. Take that knowledge to the range or practice green and base your sessions around those issues.