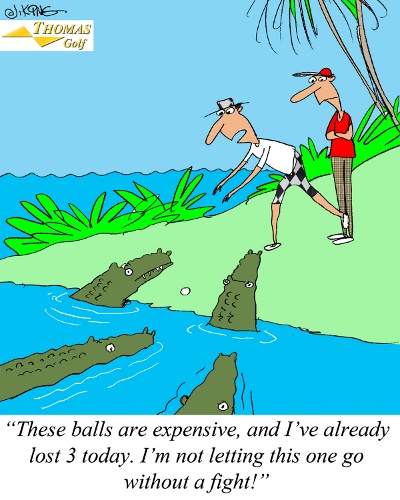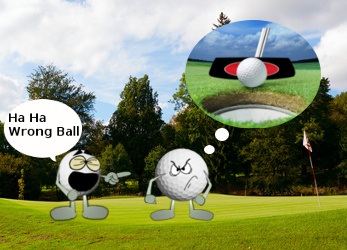 Imagine That
Two strangers, Steve and Bill, are paired together. On the first tee, Steve explains to Bill, "I won't actually be playing. I'll be hitting an imaginary ball."
"That's interesting," Bill replies. "How come?"
"My golf coach wants me to work on visualization and positive thinking."
Intrigued and enduring a slump himself, Bill decides to play an imaginary ball too. Both golfers perform quite well, stringing together birdies, eagles, and even a couple of holes-in-one.
As Steve and Bill reach their balls in the middle of 18th fairway, they're tied at 20-under par. Steve "hits" his approach shot and proclaims it six feet from the hole. Next up, Bill pictures his ball finishing within inches of Steve's.
On the green, they determine Bill to be away. Naturally, he drains the putt. "Yes!" Bill exclaims. "Now you've got to make yours to tie me."
"I don't think so," Steve says. "You just hit my ball."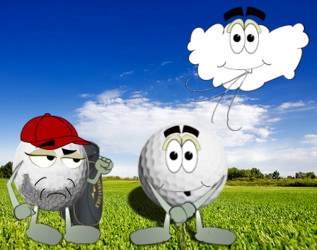 The Sarcastic Caddie
On his first round on the Old Course at St. Andrews, Brad is paired a grizzled caddie named Frederick. Standing 150 yards from the pin on No. 2, a stiff breeze in his face, Brad asks, "Can I get there with a 9-iron?"
Frederick shrugs. "Eventually."