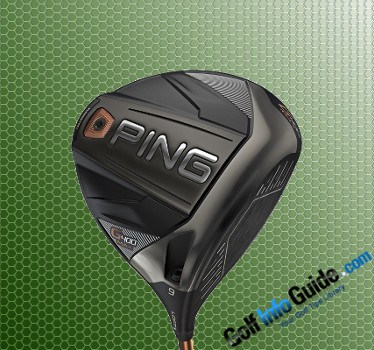 Photo Packaging Product Credit: ©Ping Golf
The Ping G400 Max is aimed at setting new standards in terms of stability, being an oversized driver which comes from a company famous for forgiveness. The G400 Max is targeted at mid-high handicappers who want to hit the ball straighter, higher and more consistent, and also at those sick and tired of losing golf balls. The key technologies incorporated into the G400 Max driver are the forged T9S face, which delivers more speed and flex, a high moment of inertia, a tungsten weight for a deep center of gravity, an ultra thin crown boasting the company's patented DragonFly technology for additional weight savings, the well known turbulators and, finally, the Vortec technology, for less drag and improved aerodynamics.
All these technological improvements make for the Ping G400 Max to deliver amazing forgiveness when it comes to off-center hits. Some of its biggest performance benefits are due to the driver's 460 cc head, which some would regard as highly appealing. The Max name comes from the fact that Ping put into this baby everything that's already available in the standard G400 driver, but took it one step further, to the very edge. Playing the G400 Max you should expect incredible forgiveness, high stability, a high moment of inertia, high launch and depending on one's style, improved distance. While the G400 Max is extremely forgiving and high launching, some may criticize the fact that the feel was sacrificed in the process, i.e. the Max doesn't have the same feel like the standard G400. However, the feel is still decent, and if you're a higher handicapper with slower swing speeds, the Ping G400 Max would fit you like a glove, helping with distance and being confidence-inspiring.