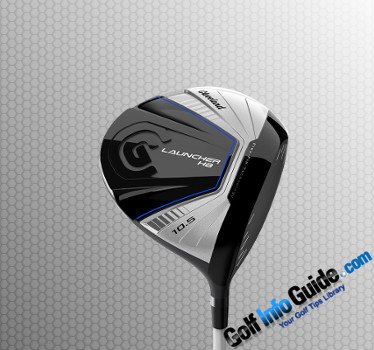 Photo Packaging Product Credit: ©Cleveland Golf
The Cleveland Golf Launcher HB Driver retails for $299.99 (MSRP) and it's engineered to be easy to hit and to deliver distance like no other, while making zero compromises in terms of forgiveness. The caveat is the lack of adjustability options, but the Cleveland Golf Launcher HB Driver has a great price point to compensate. This baby is an updated version of the company's hugely popular Launcher driver, that was released a long time ago, and its main purpose is to offer the average golfer looking for high, long and straight drivers an affordable choice. If you're that kind of golfer who enjoys changing his shot shape and tinkering with settings, this driver is not for you.
The thing is, while the Cleveland Golf Launcher HB Driver looks great, boasting a clean sole and an awesome CG emblem against the matte finish, the hosel is not adjustable. Considering the Launcher particle in its name, the Cleveland Golf Launcher HB Driver (predictably) delivers a loud metallic crack at ball impact, and feels incredibly balanced, providing you with complete control over the game. The feeling of control is due (mostly) to the driver's forgiveness and its large sweet spot. Actually, Cleveland Golf claims that the Launcher Cup Face comes with the biggest sweet spot they've ever made, while the Flex Fin Technology makes for the most forgiving driver they've ever designed. Straight drivers are excellent, but long and straight is better, and here the Cleveland Golf Launcher HB Driver really delivers, due to its center of gravity which is located in the back center, thus creating low spin and high launch, for maximizing distance. Bottom line, if you like simplicity, the Cleveland Golf Launcher HB will provide you with lots of fun and great value for money, being a good choice for golfers looking for an old-school driver: high, long and straight.